Yeti Tundra Haul Review - A wheeled cooler that keeps up with you
If you click and purchase with one of our links, we earn a commission. Thanks.
Learn how I, a camper just like you, overcame having my ice melt on camping trips and had ice last 3 days in the summer by leaving my cooler out in the Texas summer heat.
I was able to do this by using the Yeti Tundra Haul.
| Cooler Features | Benefits |
| --- | --- |
| Wheeled design | Easy to transport without backaches |
| Rotomolded construction | Durable for multi-day trips |
| "T-Rex" rubber handles | Bear resistant locking mechanism |
| NeverFlat tires | Rolls easily over any terrain |
| Keeps ice 5+ days | Cold drinks even in hot weather |
| Certified bear-resistant | Keeps food safe from wildlife |
| Accessory options | Customize for your needs |
The YETI Tundra Cooler is an amazing product, but it's too heavy to carry around.
We need a cooler that we can easily move from place to place. It needs to be strong and durable enough for the outdoors, yet light enough for us to carry it around without breaking our backs!
Introducing the Haul by YETI Tundra - The first-ever wheeled cooler with legendary toughness and unmatched insulation power made easy! Perfect for taking your favorite beverages on the go this tough wheeled beast easily carves through any terrain with its NeverFlat tires and StrongArm handle that makes dragging it a breeze even when you're all sweaty from working hard in those hot summer days!
YETI Tundra Haul Portable Wheeled Cooler, Tan
A wheeled cooler that keeps up with you, no matter where you go
Are you tired of your cooler always being on the back burner? This is a problem that we all know too well. We're at the campsite, ready to break out our yeti-cooler and it's stuck in the minivan or it tips over when trying to get it from there. The Yeti Tundra Haul Wheeled Cooler solves this issue! It has wheels which make transporting so much easier than before; no more dragging heavy coolers around camp. Plus, with a capacity of up to 37 quarts (we know it says 45 - but actual useful capacity is 37), you can store everything for your entire trip. If you want to take some food along with you shopping list into town then just load up all your goods into this bad boy and head off!
This tough wheeled beast easily carves through any terrain with its NeverFlat tires.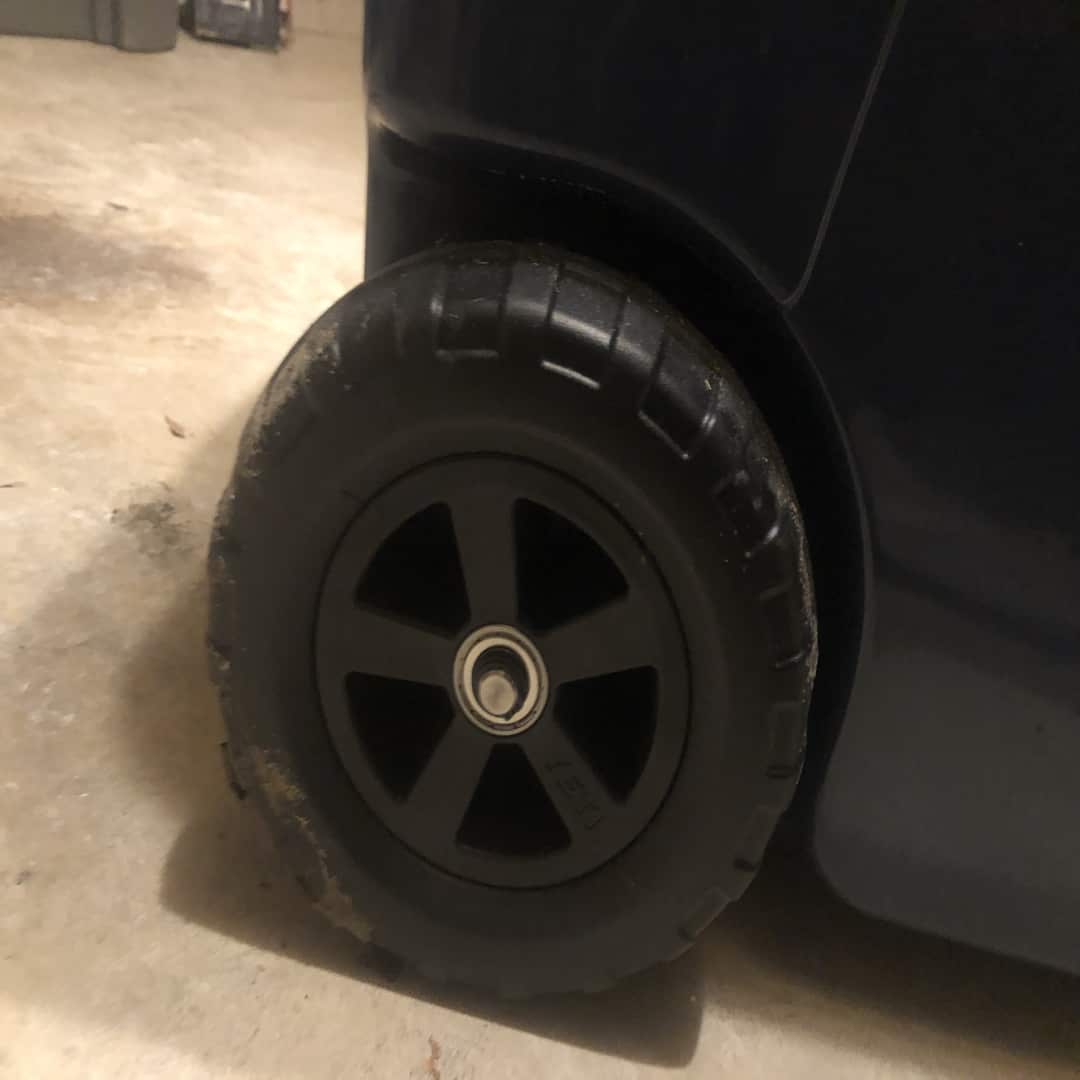 And the design of the wheels eliminates the problem of rocks and gravel getting lodged in them.
No more backaches. Just grab and go.
Now let me tell you about the Yeti Tundra Haul that made our trip so much better. This is seriously one of those items where you'll be like "why didn't someone do this sooner?"
The built-in handle on the Tundra Haul makes it easy to pull without constantly banging your heels.
Even full of ice and drinks, we found it easy to pull with one arm over relatively smooth (aka hard Texas clay soil).
Ice cold drinks for 3 days straight
If you properly prepare the Tundra Haul (we'll cover that below), it will keep ice cold drinks on hand for 3 days straight. Stay cool and stay hydrated with the Yeti Tundra Haul.
Keep bears (and raccoons) out of your food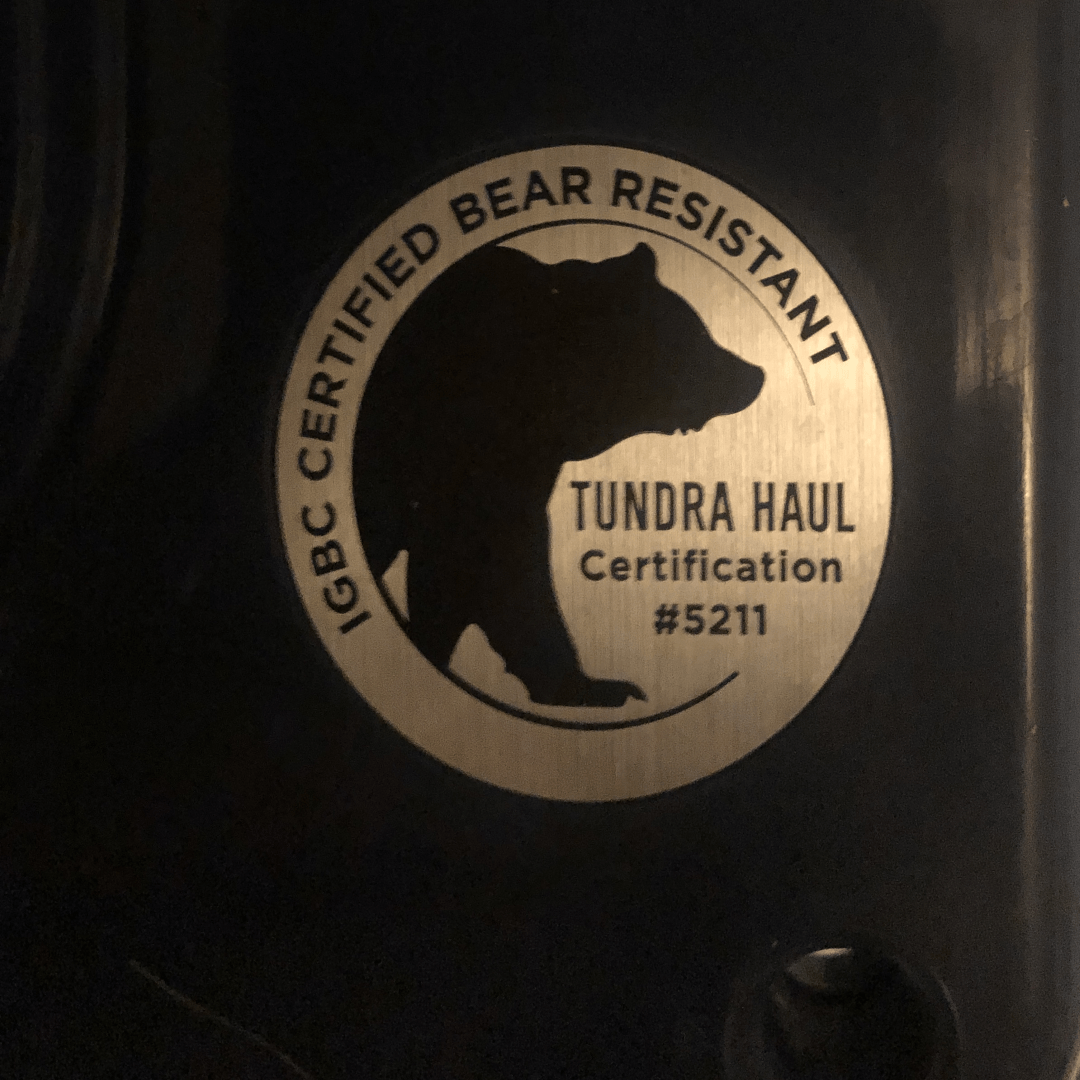 It's summer and that means camping! Camping is a great way to get away from it all, spend time with friends, and have some fun in the sun. But if you are like me then you also love food…and when there are campfires involved- well let's just say that your food tastes even better.
The problem is this: bears LOVE food too. They will try anything they can find and it doesn't really matter what type of container it's in - whether it's a cooler or your car or your pack; they'll be after your goodies for sure!
The Yeti Tundra is certified bear-resistant with 2 holes in the lid you can use to place locks to keep the bears, raccoons, and kids out.
Even without the locks, the Tundra use "T-Rex" rubber handles that lock into the lid. These are simple for you to use but more difficult for wildlife to open.
Built to last with an all-weather body and rotomolded construction
Imagine being in the middle of nowhere, and you're getting ready for a big camping trip.
The last thing you want to do is worry about your cooler being able to handle the job, or worse yet, break down. Heck, you don't want to worry about what to do with the cooler if it rains, sleets, snow or hail.
Or put up with the abuse of thirsty kids.
To get your mind off of things, you decide that it's time for a cold one.
You pop open your Yeti Tundra Haul cooler and take out 1 can for yourself and 1 for your buddy sitting next to you by the campfire, just as the sun starts to settle.
You smile, knowing that no matter what happens this weekend, your Yeti Tundra Haul cooler will stand up to anything.
Keeps ice frozen for up to five days in the Texas heat
The last thing you want to do is wake up at 6:00 in the morning and have warm beers to drink or a cooler with no ice.
You need ice. Lots of it, if you plan on having a good time for the next few days. And the last thing you want to do is have your ice melt on you and be left with warm drinks for the next few days.
You need a cooler that can handle the Texas heat; not just one day, but multiple days. That's why we chose to test out this wheeled cooler from Yeti . Your Yeti Tundra Haul keeps ice frozen and drinks cold for up to five days in the Texas heat.
Your Tundra Haul is built like a tank, with gear-hauling handles and rubber over-molded T-rex handles. It won't bend or break under pressure. The body is rotomolded, which combined with the lid makes it very difficult to break into. Your Tundra Haul will take the abuse of whatever you throw at it over and over again because why settle for anything less than the best?
No more backaches from dragging your YETI around camp!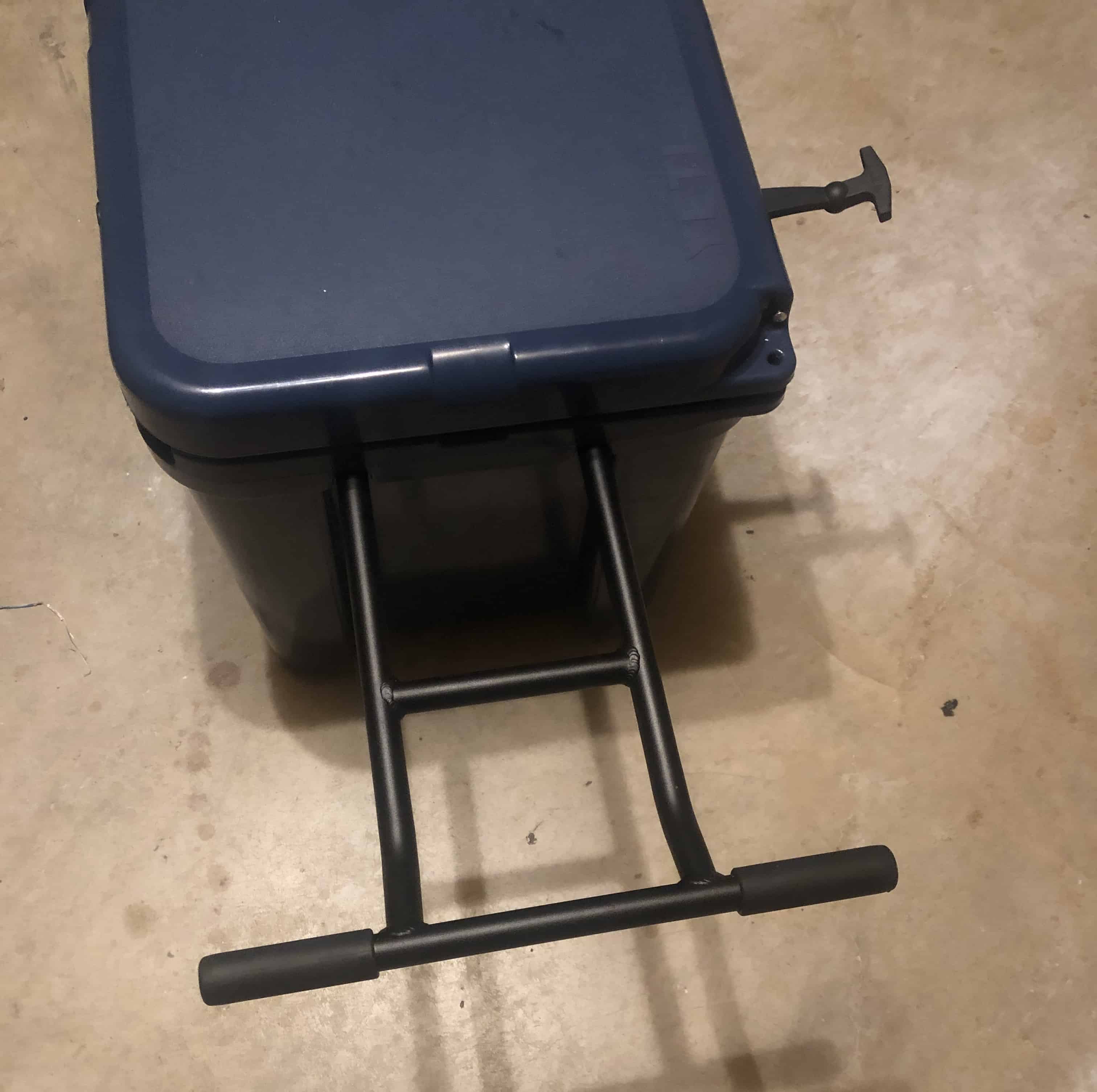 ">
Your Yeti Tundra Haul is designed to get you from your house, to the campground, and anywhere else you might want to take it. It can withstand rainstorms, snow storms, thunderstorms, hail storms…you name it.
Without breaking your back or bruising your heels thanks to its NeverFail wheel and handle.
Don't fear the raccoons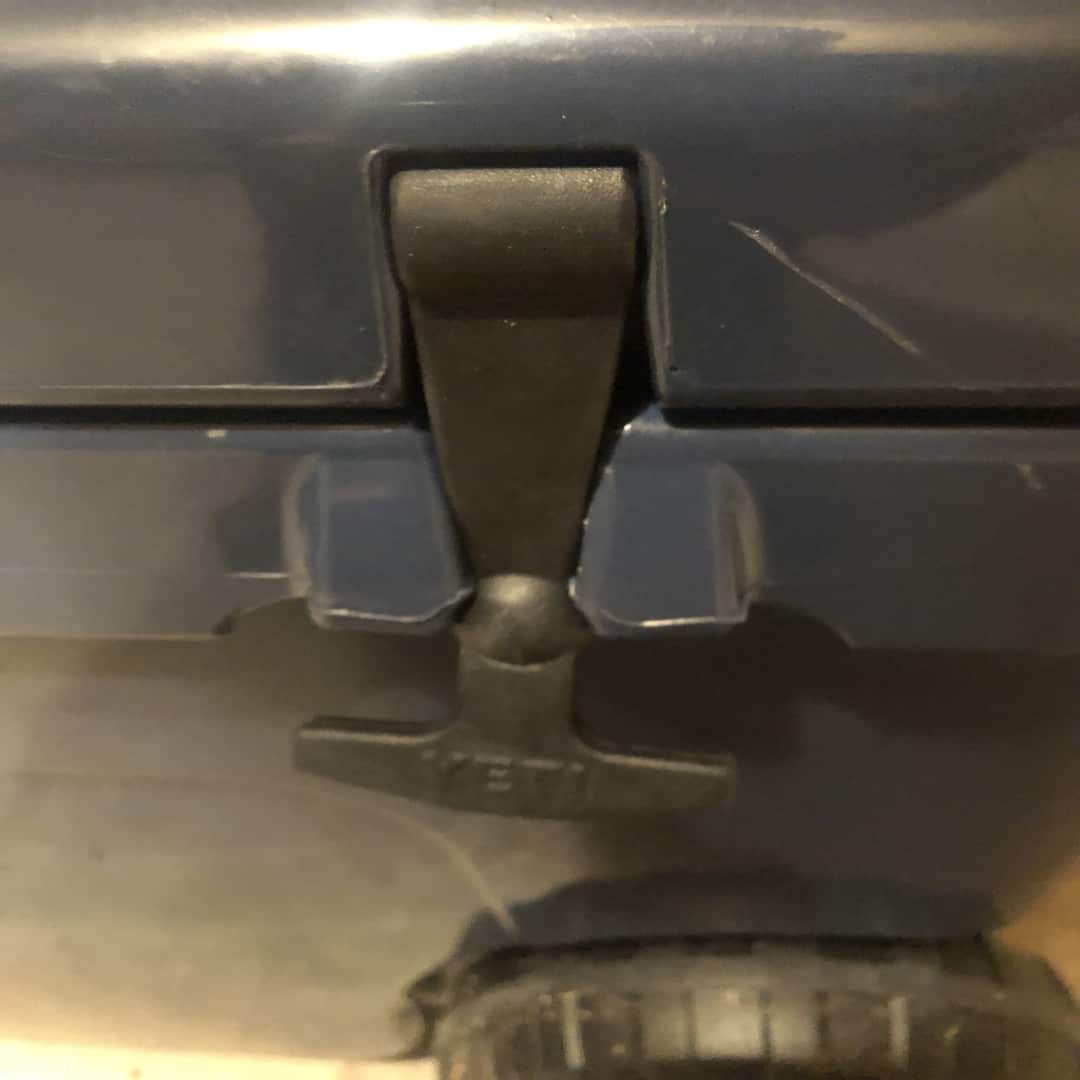 ">
One of the raccoons at Tyler State Park in Texas was not only trying to snatch food from my friend's picnic table, but also snatched some meat off her grill.
If she had a Tundra, with their unique locking mechanism that prevents animals from accessing your food inside the cooler via an open lid and keeps them out by sealing tight when closed; then it would have been safe for her to enjoy this beautiful park without any worries about being chased away by hungry little creatures!
It Is Expensive But Never Have Melted Ice Again
There is no doubt that this is an expensive cooler. However, this cooler is built to last. It will not fade or crack over time, and you can be confident that there are few items that you own that could survive the abuse of a camping trip as well as the Yeti Tundra Haul.
How to properly prepare your cooler before you go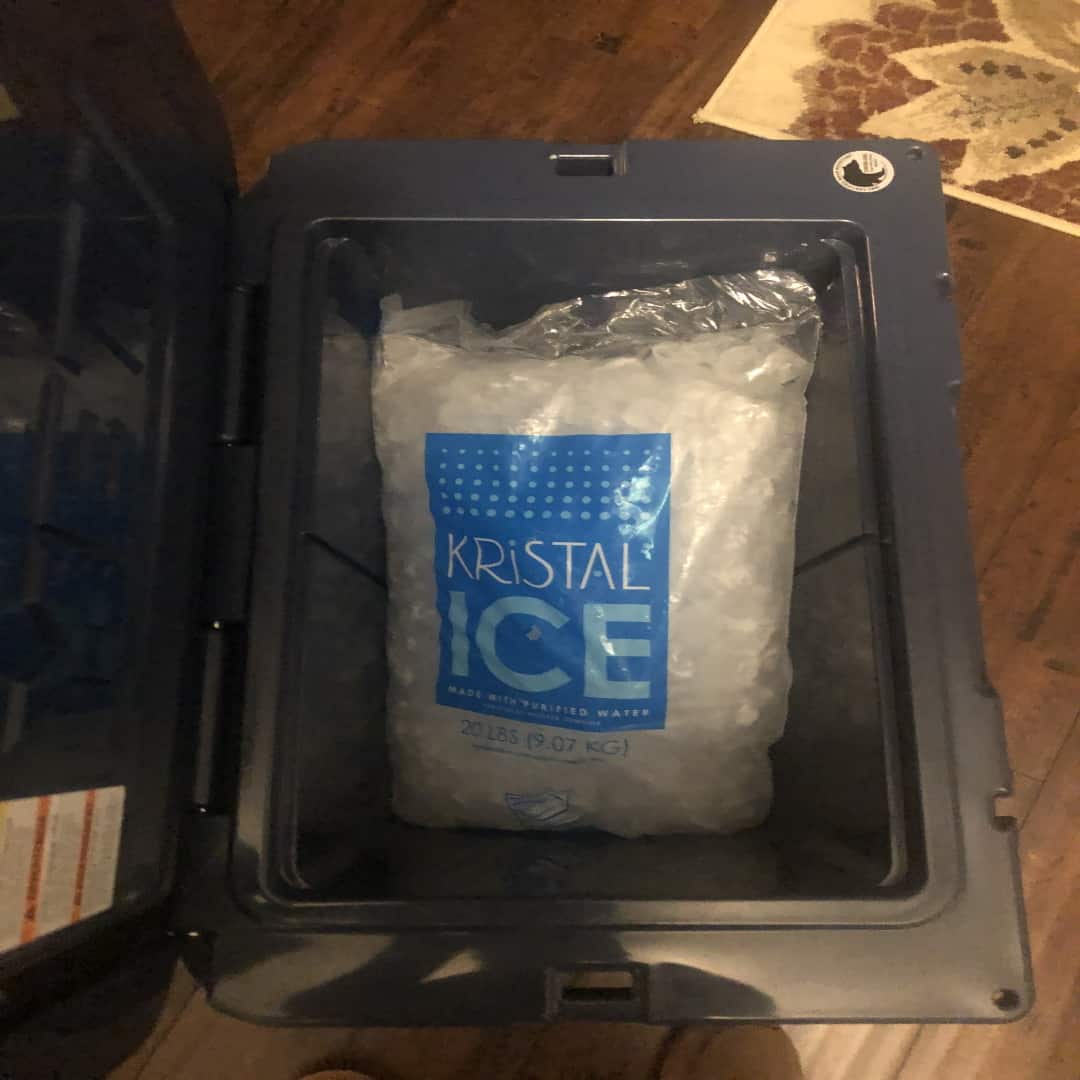 The most important thing to do before you take your Tundra on a camping trip is to bring the cooler inside 24 hours before you leave.
Put a bag of ice in the cooler and let it chill down. You don't want to take a warm cooler with you on your camping trip.
This cooler had ice in it at least 48 hours after being on a June camping trip with temperatures into the mid-90s.
Even after the ice had melted at home after I kept it in the garage for 2 more days to test, the water was still cool.
Additional Accessories
You can go camping without worrying about your snacks getting soggy!
The Beast Cooler Accessories Dry Goods Bag is an improved design that works specifically with the Yeti Haul coolers by attaching to the pull-arm of your cooler.
This bag includes two interior mesh pockets for you to stay organized and carry all of your dry goods at once, without having them get wet! Extremely durable; this product has reinforced stitching so it can withstand any outdoor activities or adventures.
Say goodbye to awkward moments of digging around for snacks and drinks at the tailgate!
Beast Cooler AccessoriesRemovable Dry Goods and Storage Basket Tray Insert is a dry goods tray & storage basket for the yeti hauler cooler fits perfectly in the interior portion of the cooler. It can be moved around inside to get to whatever you are reaching for! A great addition that will make your life easier when it comes time to grab a drink or snack.
Conclusion We reviewed the Yeti Tundra Haul which is a wheeled cooler that can go anywhere and will keep your drinks cold even in the Texas summer.
A cooler is an essential piece of gear for any outdoor adventure, but they're not always convenient to carry around.
The Tundra Haul solves this problem by being lightweight and portable with wheels that roll easily over uneven ground. This wheeled cooler is also bear-resistant which means you can take it into the backcountry without worrying about a bear getting into your food.
If you want to bring drinks along on your next camping trip or tailgate party then we recommend checking out this cool new product from Yeti.
Frequently Asked Questions
How long will ice stay frozen in the Yeti Tundra Haul?
The Tundra Haul can keep ice frozen for 3-5 days, even in hot summer temperatures. Properly pre-chilling the cooler before your trip is important.
What makes the Tundra Haul bear-resistant?
The cooler has a rubber gasket seal, locking latches, and anchor points to add locks. This makes it difficult for bears and other wildlife to open.
What are some key accessories for the Tundra Haul?
Dry goods bag attaches to the pull handle to keep food dry Removable basket tray for organizing drinks and snacks Locks to utilize the built-in anchor points
How heavy is the Tundra Haul when loaded?
The wheeled cooler itself is around 50 pounds. When fully loaded with ice, drinks and food, expect the total weight to be 80-100 pounds.
What are the advantages of a wheeled cooler?
Wheeled coolers like the Tundra Haul are much easier to transport than regular coolers. The wheels roll smoothly and the pull handle prevents back strain.
Is the Tundra Haul worth the higher price?
The Tundra Haul is a premium cooler with amazing insulation, durability and extra features. For avid campers and outdoor lovers, it's worth the investment.
What Kind Of Camper Are You?
Outdoor Survival
---
Car Camping
---
Backpacker