Top 5 Best Backpacking Destinations In December
If you click and purchase with one of our links, we earn a commission. Thanks.
Top 5 Best Backpacking Destinations In December
For outdoor backpacking enthusiasts, December is the month when it becomes necessary to explore warmer destination options to combat the icy temperatures. Without the need to contend with other eager outdoor tourists, winter backpacking vacations are the ideal way to enjoy the glistening snow, crisp mountain air, and connect with friends and family on a bonding trip. Dangerous driving conditions, freezing temperatures, and roads covered in ice are just some of the more common dangers of planning a winter vacation. However, the following destinations offer a warmer outlook with stunning natural landscapes that combat even the worst winters and provide a memorable backpacking adventure.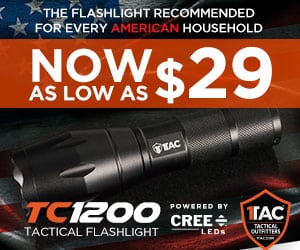 Big Bend National Park
Location: Texas, USA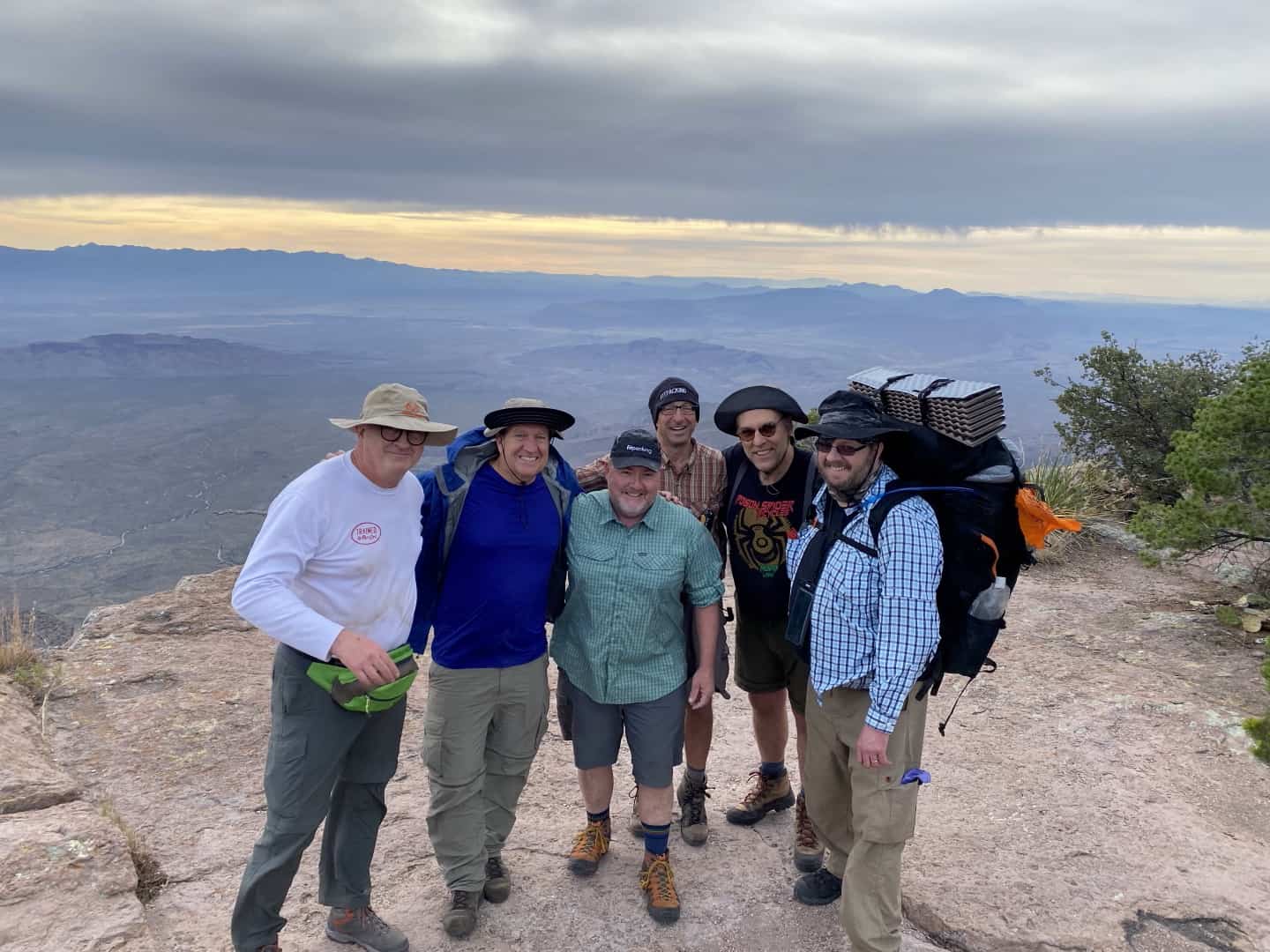 Southwestern Texas is home to a stunning mountainous landscape known as the Chisos and considered a part of the Chihuahuan Desert. As the sun slowly sinks below the western desert skies, Big Bend National Park is home to starry night skies with billions of twinkling lights and planets.
It is considered the darkest skies of any national park by the National Park Service. And there are so many stars your mind will get lost trying to find any constellations.
The stunning unmarred and often harsh landscape offers isolation and solitude for those seeking personal downtime.
The hiking trails stretch on for hundreds of miles in every direction, and the isolated landscape offers an untapped adventure at every turn. For especially experienced backpackers, Big Bend is the ideal hiking spot with rough untapped terrain that winds its way through a barren landscape. Sharing a 118 mile border with Mexico, and even larger than the state of Rhode Island, Big Bend is actually one of the largest national parks in America.
Panther Junction is often seen as the headquarters of the park and offers the ideal place to start any wintertime hiking adventure. The headquarters also offer free information about the park, so while backpackers visit, it's recommended to watch one of the movies available on the park's natural ecosystem.
Chisos Basin is the perfect location to spend the first night, but it is a fairly popular tourist location and reservations need to be made far in advance for all hikers to secure their spots. The Chisos Mountain Lodge is the perfect base camp for all hikers, and with plenty of luxurious amenities, stunning mountain views, and great food, it is a vacation in and of itself.
Winter hiking is perfect to get started when the warm Texas sun first starts shining, and those visiting Big Bend for the first time can greatly enjoy hiking the Emory Park Trail, which is approximately 10.4 miles long. The trail will take hikers up to the tallest location in the park at 7,825 feet which puts them at Emory Peak. Considered a highly strenuous hike, the trail can take up to 7 hours for even the most advanced hikers to complete.
The trail is one of untapped solitude as very few others are seen making the hike. Once complete, it is a rewarding and life-altering experience. Hikers may wish to go visit the Rio Grande Village the following day which shares a border with Mexico, and from there, a rowboat can ferry visitors to Boquillas Crossing Port of Entry.
Though a passport is a requirement to enjoy this excursion, it is well worth it to explore and experience Mexican culture at its finest. For a shorter and easier hike, the Boquillas Canyon Trail offers 1.2 miles of scenic routes and a stunning view of the valley below.
Chisos Basin is also a fantastic place to make camp for the night, but hikers may also choose to return to more worldly accommodations. Marathon and Terlingua are also popular Texas destinations that make the hiking experience both unique and wholly cultural. Situated across from Willow Mountain, Coyote Crossing is the perfect place to experience private camping in Terlingua.
Though I would warn you that Big Bend is out there. The closest airport is 4 hours away in Odessa. Austin is 6 hours. DFW is 8. And there's nothing out here.
Zion National Park
Location: Utah, USA
Zion National Park is famous worldwide for its giant red rock formations and narrowed slot canyon walls. Located in southwestern Utah, this destination looks akin to something from a science fiction novel. Most trails are open year-round for hiking, but during the winter months, some of the trails experience icy conditions, therefore, it's crucial to exercise caution to ensure hiking safety.
Though one of the most popular national parks in America, during the month of December, it seems virtually abandoned and very few visitors make their way there. During the colder months of the year, the 50 degree temperatures are mild and ideal for hiking, unlike summer temperatures that may soar upwards of 110 degrees. The air is crisp, clean, and fresh without a bitter chill during the winter. Unlike other hiking locations, Zion is different in that vehicles are easily driven to the start of the actual trail.
Weeping Rock, Angels Landing, and Emerald Pools will receive some snowfall accumulation, but it only lends itself to a naturally beautiful and stark landscape in December. This is the perfect time to learn to make use of traction devices and to get acquainted with the art of canyoneering. This tactical form of hiking involves a bit more skill and experience, but it also offers a fantastic and engaging way to enjoy the landscape.
It's crucial to head off into the wilderness during the winter months well prepared. Apart from dressing in properly insulating layers, consulting a weather map is always a solid idea. Visitors also looking to book guided tours will enjoy the more personable nature of these tours as few visitors make their way to the Zion National Park in December.
Fortunately, winter camping or glamping in some instances, is a great bonding adventure with family. The many campgrounds feature RV parking spots and for tourists, it is also possible to rent RVs to help with the adventure. For those looking to experience a unique hotel accommodation, located about an hour from the park, the Holiday Inn Express Hotel at the North Saint George location is perfectly luxurious. Plus, it offers a Frank Lloyd Wright inspired decor and lobby that just adds to the unique experience.
Great Smoky Mountains National Park
Location: North Carolina and Tennessee, USA
Open year-round, the Great Smoky Mountains National Park offers a unique wintertime hiking experience with its virgin scenic landscapes and stunning beauty. Unlike other hiking hotspots in the western states, the Smoky Mountains do experience quite a bit of freezing weather and snowfall in December. This creates a wonderfully unique hiking experience where frozen waterfalls and ambling deer succeed. Lower elevations in the mountains tend to see frequent snowfalls while the higher elevations see fewer snowfalls each year. Fortunately, December still sees fairly limited snowfall as the snowiest conditions occur during the months of January and February.
Hiking is the most popular activity for visitors at the Smoky Mountain National Park. Though visitors are there year-round, December is usually the month where the fewest number of people tend to visit. Winter hiking offers a tranquil experience, but it's also crucial to stay safe during these unpredictable times as temperature swings are possible. For the most part, the Smoky Mountains stay around 50 degrees, but it is possible for temperatures to dip well below freezing, and in these instances, hikers need to prepare well for the rough terrain ahead. Depending on the elevation, temperatures will vary greatly, which is why it's crucial to prevent hypothermia by opting for insulating clothing materials and bringing beverages that can keep hikers warm.
Trekking poles are highly recommended as many of the trails do see their fair share of icy conditions and snowfall. Some may remain completely buried beneath the snow with very little in the way of helping to point hikers in the right direction. First-time backpackers to the area may wish to start with one of the most popular trails, Laurel Falls. It features a waterfall and paved trails, and though snow does accumulate there during winter, it still offers a stunning landscape.
For an even more immersive winter hiking experience, the Alum Cave Trail is home to Alum Cave, which towers a good 80 feet above the hiking trail itself. The large droplets that drip off the cave freeze into solid icicles that lend itself to a romantic and almost otherworldly landscape.
For those looking to enjoy a fairly easy and short hike, the Porters Creek Trail is the best of both worlds. Steeped in natural beauty but easy to hike, it remains a popular tourist destination in December. Due to ease of hiking, families with young children especially enjoy all that this scenic trail has to offer.
Accommodations are aplenty, but many should experience the Smoky Mountain cabins at least once, or a local chalet. Each day, hikers can wake up to direct mountain views while having easy access to their chosen trails. The cabins are equipped with modern luxury amenities and feature fireplaces that help quell the bitter cold.
Death Valley National Park
Location: California, USA
The mere mention of Death Valley, especially in the summertime is enough to make even the most experienced backpackers shudder. Deemed one of the hottest places on the planet, it also becomes a backpacker's paradise during the colder months of the year. Seeing only about one day of rainfall every month and with temperatures in the upper 60s, Death Valley is the perfect backpacking spot during December. However, it is important to issue a fair warning that when it does rain in the valley, it causes flash flooding and becomes dangerous, which is why hikers need to plan their outings accordingly.
For the most part, it is safe to say that it does not snow in Death Valley. The last time the area purportedly saw snow was in the 1970s, and even that's a hotly debated fact. Some higher mountain ranges do have snowy peaks, but for the most part, the weather is nice and mild.
December is the least crowded month of the year in Death Valley, and as such, it is recommended that visitors start the first leg of their journey at the Furnace Creek Visitor Center. This place is fully staffed and offers guide books as well as information to help visitors make the most of their time spent in the valley.
As Death Valley National Park is completely spread out, many refer to it as a driving park. An operational vehicle is an absolute necessity to have the ability to travel around. The sand dunes are the perfect place to take photographs, but they also offer backpacking enthusiasts a challenging hike. As the sands shift and wave with the wind, they form new dunes that add to the barren landscape. The Mesquite Sand Dunes are probably the most noteworthy and they are located near the entrance to the park.
Hikers will also want to explore Badwater Lake, which is extremely shallow but wholly picturesque. Flanked by mountains and sand dunes on each side, it is also possible to walk the lakebed depending on the weather conditions. More often than not, the lake is dry and rimmed in salt, making it one of the most unique hiking experiences to date.
Another must-see spot in Death Valley is the Ubehebe Crater. It is a naturally occuring volcanic crater that was created as a result of steam and gas explosions. 600 feet deep and wide, it was once confused with a meteor crash site. For hikers looking to experience something a bit more advanced, the Artist's Pallette is a stunning landscape of volcanic and sedimentary hills painted with many colors ranging from blue and green to pink and purple. Fortunately, the Furnace Creek campgrounds are a fun way to "rough it" in the wilderness while enjoying the clear night skies.
There are plenty of easy or beginner hiking trails visitors can choose from. For example, the Harmony Borax Works and the Salt Creek Interpretive Trail are all under 1 mile in length. Moderately difficult hikes include the aforementioned Ubehebe Crater Loop, Darwin Falls, and Badlands Loop. The most experienced backpackers can enjoy the challenges set forth by the Panamint Dunes, Telescope Peak, and Wildrose Peak.
5. The Appalachian Trail
Location: Georgia to Maine, USA
December is often the ideal time for hikers to test waters and broaden their horizons by exploring a virtually untouched landscape. The Appalachian Trail spans throughout the state of Georgia landing on Mount Katahdin in Maine. It is one of the longest hiking trails, but also perhaps the most adventurous and unique experience. The vast differences in elevation make it a place where temperatures plummet out of the blue and seemingly perfect weather can change in mere moments. December is a time when very few choose to hike the Appalachian Trail, but it doesn't mean that the hike isn't worth it. The temperatures that dip well below freezing and the icy trails make it hard for novice or intermediate backpackers to cope, which is why more advanced hikers will benefit the most from hiking these trails in December. For example, trekking poles are virtually useless in this hostile environment as the sheets of ice make the poles hard to maneuver. Extra socks, layered clothing, and double-walled tents are the bare minimum for those looking to rough it on these trails.
It is crucial to understand that the harsh winter conditions on the Appalachian Trail will cause electronics and all forms of technology to malfunction or quickly drain. Having extra batteries, especially the rechargeable kind, is a must have to survive harsh conditions. There's no shame in taking extra precautions during December as the wilderness can defeat even the most advanced backpackers. The harsh barren landscape can feel trying at times, and many have abandoned it. However, for those few that have succeeded in finishing their winter hikes have found that the Appalachian Trail is the best way to test their limits.
Fortunately, the trail consists of smaller sections and no one actually needs to hike the 2,190+ miles. The Appalachian Trail is easily split up into different segments to create smaller winter excursions depending on where a backpacker may wish to start. As the trail extends through 14 different states, it offers plenty of ways to get one's feet wet.
The most popular backpacking spots are as follows:
*Springer Mountain, Georgia which is located at the southern end of the trail and is approximately 75 miles. For the most part, this is possible to hike in a little over a week. Fortunately, the southern climate is still fairly mild in the winter, which is what makes it a popular starting point for most.
*Nantahala Mountains, North Carolina offer stunning landscapes and the most untouched scenery, but it also becomes one of the most solitary hiking trails. Though only 29 miles and approximately a 3 day hike, backpackers can also explore a few other winding small trails nearby.
*Shenandoah National Park, Virginia is about 100 miles and takes a good 10 days, but it also gives a stunning overlook of the valley below and the nearby shopping areas make it an almost luxurious excursion. There are also a number of side-trails that allow backpackers to explore without feeling too taxed about the winter landscape.
*Blue Mountains, Pennsylvania is a good 40 mile one-way hike that is easily carried out in 4 days. Wilderness lovers can experience one of the many campsites or rent a cabin for their trip. It is also possible for this region to be hiked in shorter parts versus heading off for one long hike.
Winter Hiking In December: Why Do So Many Backpackers Do It?
Backpacking trails are popular around America year-round, but December seems to offer the most tranquil solitude when it comes to experiencing tourist hotspots. Though naturally attractive during spring and summer months, plenty of national parks offer the ideal winter hiking landscape. Why do so many hikers enjoy backpacking in December with the chilly weather?
The landscape is different in winter. Though seeing foliage is nice during the year, seeing a virtually barren landscape lends itself to a stark beauty that not many backpackers get to experience. Seeing the foliage lie dormant for the winter is a great way to experience hiking in a different way.
Another common reason that December hikes are gaining in popularity is for the lack of tourists. COVID-19 is still very much a reality and visiting popular destinations is safer when fewer visitors are present. Not having the massive hordes of tourists and other hikers to deal with provides a unique experience for backpackers.
For those allergic to insect bites or fear reptiles in the wilderness, December is the perfect hiking weather. The cold months will diminish the need to fear biting insects or overzealous snakes in the undergrowth. This also eliminates the necessity of having to think about bug repellant or other ways to deter insects from biting.
It takes extra physical strength to do anything in the wintertime, and hiking is no different. For those backpackers looking to stay in shape, December is the perfect month where the cold weather actually assists in burning more calories! A study from the University of Albany demonstrated that backpackers hiking in the winter were able to burn 34% more calories than those hiking during warmer months.
Perhaps the most valid reason that backpackers relish the idea of a December hike is simply to get out and alleviate those winter blues. Getting stuck for months indoors with the stuffy heating is enough to make anyone depressed. Enjoying the cool, clean, and crisp outdoor temperatures can help eliminate depression while also giving the lungs an additional workout with fewer allergens.
Though hiking during the winter may not prove appropriate for everyone, there are many easy trails to experience such as those at Zion National Park or Big Bend. The western states offer the most ideal hiking temperatures and the least bitter weather, but for wintry landscapes and snowy mountaintops, the eastern states are a winter wonderland. From camping to glamping and trekking to backpacking, there are so many ways to explore and experience untouched scenery, especially for backpackers of all backgrounds.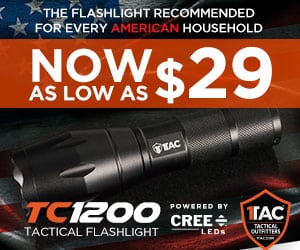 What Kind Of Camper Are You?
Outdoor Survival
---
Car Camping
---
Backpacker