What Is A Camping Footprint
If you click and purchase with one of our links, we earn a commission. Thanks.
A camping footprint is a piece of cloth or fabric that you put under your tent. A footprint will protect the bottom of a tent from rocks, debris, and moisture. The footprint will extend the life of your tent and protect you from rain as long as the footprint is kept under the tent.
The first generation of nylon tents always needed a footprint. Because that is the type of camping I started with in the 1980s, I always bring a footprint with me. I also like having one with me because if the weather is nice and the mosquitoes are few, I will cowboy camp. And I like having a footprint under my sleeping pad.
What is a Camping Footprint?
A camping footprint is a piece of fabric underneath your tent to protect the ground from your tent's stakes and provide a more comfortable sleeping surface. It also helps to keep your tent clean and dry and can prevent it from getting punctured by rocks or sticks. Additionally, a footprint can help level out the ground underneath your tent, making for a more comfortable night's sleep.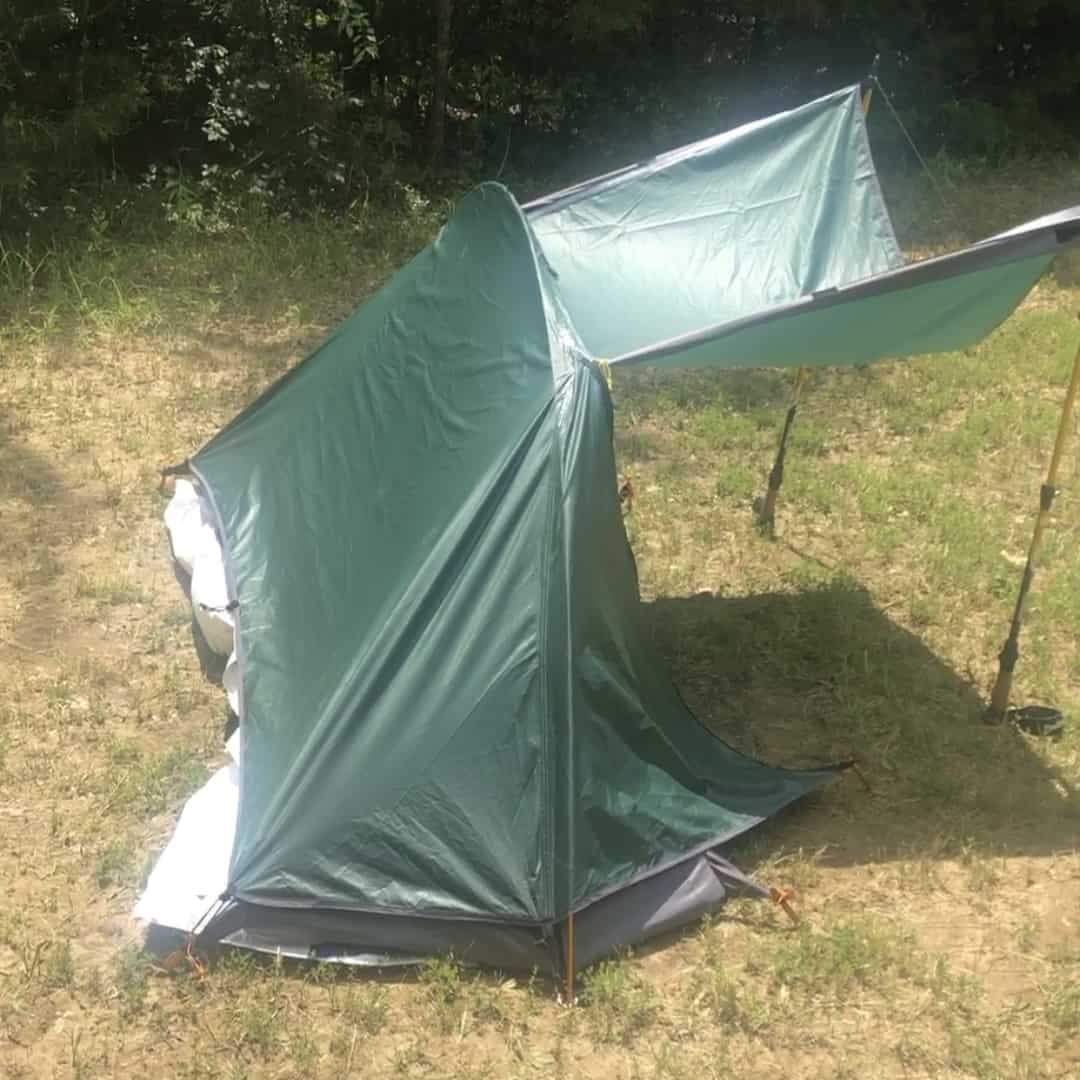 Here are some of the benefits of using a camping footprint:
Provides a more comfortable sleeping surface
Keeps your tent clean and dry
Prevents your tent from getting punctured
Helps to level out the ground underneath your tent
Keeps the bugs out.
If you are planning on going camping, it is a good idea to invest in a camping footprint. It is a relatively inexpensive item that can provide a lot of benefits.
Types of Camping Footprints
There are two main types of camping footprints:
Ground cloths: These are lightweight, thin pieces of fabric that are designed to protect your tent from the ground. They are usually made of nylon or polyester and have a grommet or hole in each corner so that they can be easily attached to your tent. Ground cloths also help to keep your tent clean and dry by preventing dirt and moisture from seeping through the fabric. They can also create a barrier between your tent and the ground, which can help insulate your tent and keep you warmer in cold weather.
An example of a DIY footprint from a recent backpacking camping trip: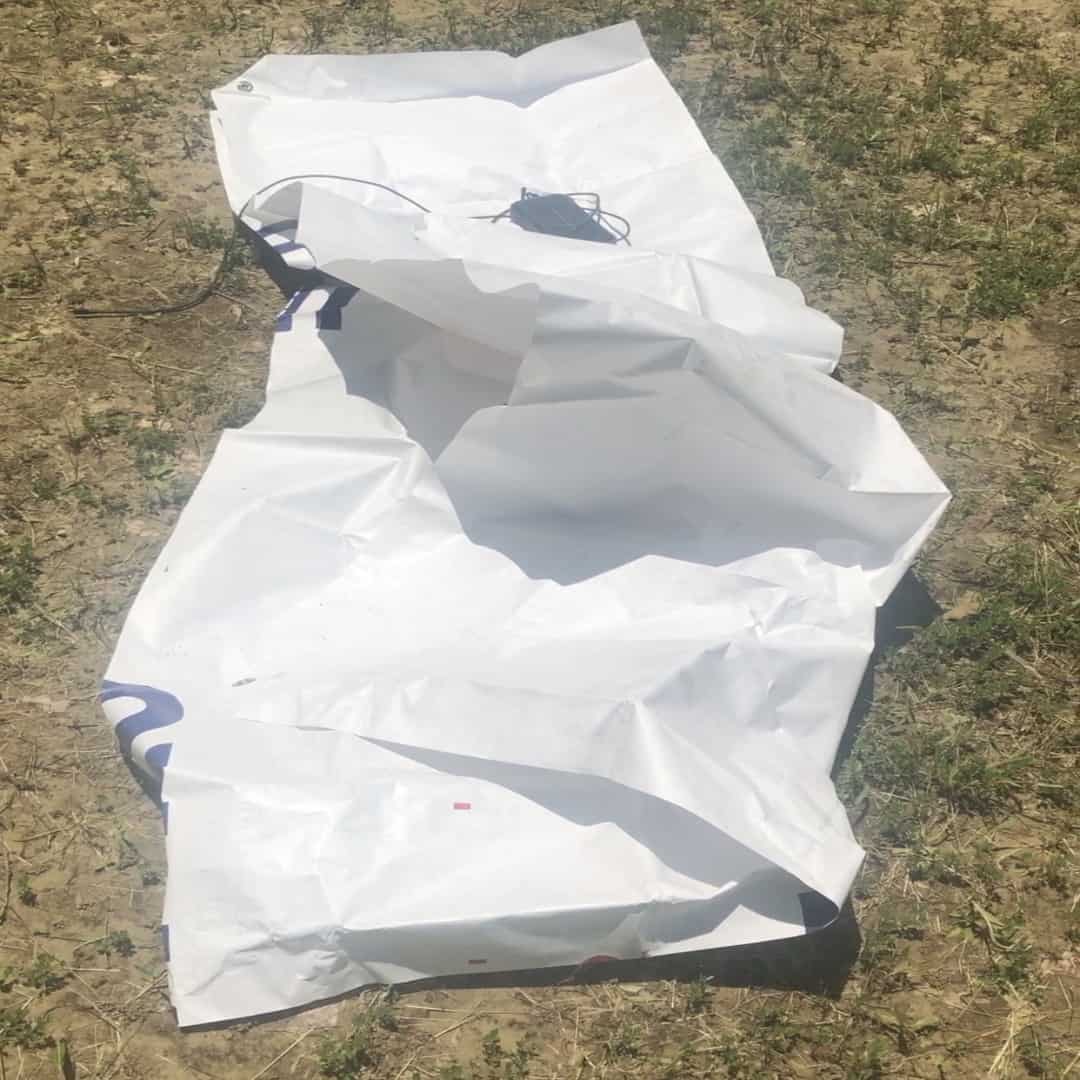 Footprints: These are heavier, thicker pieces of fabric that are designed to provide a more comfortable sleeping surface and to protect your tent from the elements. While ground cloths and footprints are used for the same reason there is a difference. A ground cloth is a generic piece of fabric. A ground cloth is either a generic tarp or a piece of Tyvek or Polycro fabric. A footprint is specifically made for a tent. Not all tents have footprints. The footprint might be sold separately.
How to Choose a Camping Footprint
When choosing a camping footprint, you will need to consider the following factors:
The type of tent you have: Most modern car camping tents will have thick washtub bottoms that are designed to be durable and waterproof. They rarely have footprints that are designed for them. Thus most campers who use footprints with a car camping tent use one-size-fits-all general-purpose tarps. Backpacking tents may have cut-to-size footprints from the manufacturer.
The type of terrain you will be camping on: If you are camping on rough terrain, you will need a more durable footprint. Another reason to use a footprint is if you are expecting heavy rain.The footprint is another barrier between you and the wet ground. All current fabrics used on the bottom of tents will eventually fail if they are soaked in enough water. The footprint will help keep you dry. The best set up for rain is a tarp under your tent and another over the top of the tent.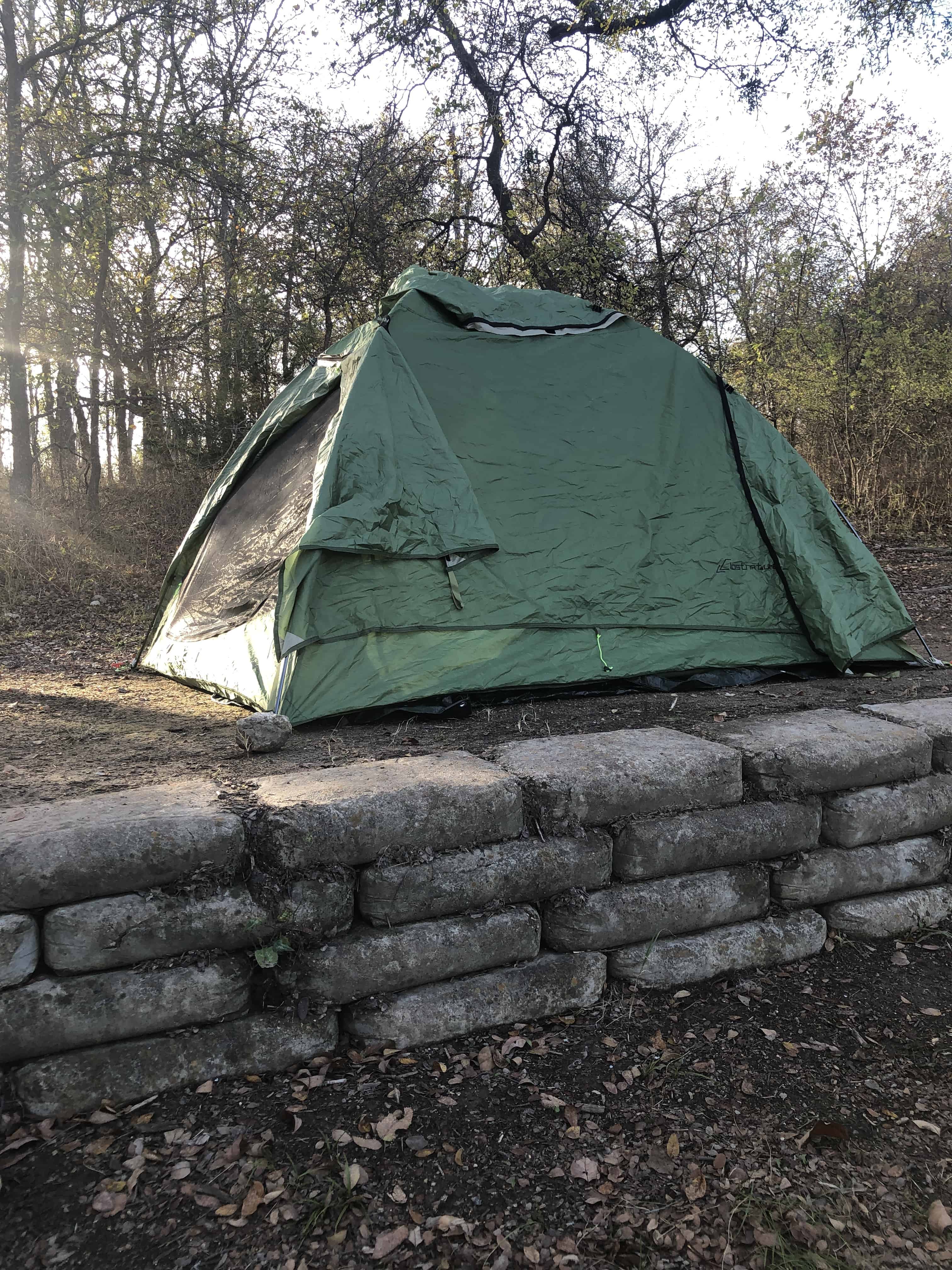 Your budget: Camping footprints can range in price from around $10 to $100. If you are a backpacker and wish to use Tyvek, you can possibly get it for free by asking for scrap Tyvek at home construction sites.
How to Use a Camping Footprint
To use a camping footprint, simply lay it out on the ground where you plan to set up your tent. Then, set up your tent on top of the footprint. If you have a tarp with a mylar-covered side you can place it facing up but I don't think it will help keep you warm. Your body doesn't generate enough heat to be reflected back when the tarp is under your tent. Though in the summer, hanging the mylar side up to the sky over your tent can reduce the temperatures by another 5 to 10 degrees.
Benefits of Using a Camping Footprint
There are several benefits to using a camping footprint, including:
Provides a more comfortable sleeping surface: This can help you to get a better night's sleep. Protects your tent from rocks, roots, cacti, and sticks: This can help keep your tent from being ripped.
Keeps your tent dry: This will keep rain from seeping through the ground. Make sure to keep your footprint under your tent otherwise water can pool on the footprint around the tend.
Keeps you warmer: A footprint will add another layer of insulation from the ground. This will allow you to sleep a little bit warmer than if the tent floor is directly on the ground. You will still need a sleeping pad but every bit of insulation helps. In addition, if your tent were to fail you and you couldn't leave your campsite, a footprint can make an improvised shelter.
Keeps the bugs out: You can spray permethrin on both sides of your footprint. This is an insecticide that is intended for outdoor gear. You can spray this on your footprint and it will keep bugs out of your tent. You can also put this under a blanket for a picnic or if you want to cowboy camp.
Do You Need A Footprint?
There is a debate in the camping community about whether you need a footprint or not. If you are car camping, I always recommend bringing a few tarps with you. They can provide shade, provide a covered area if it's raining and to be used as a footprint if the terrain is wet or rougher than you expect. If you are backpacking, and your tent has a footprint bring one with you. If you decide that is too much weight, I would still bring a small piece of Tyvek with me because it's always a bright white. And a tip I learned from Jeremiah Hikes is that this small piece of Tyvek is useful for keeping your gear on while setting up or tearing down camp so that you don't lose items in the grass.
What Kind Of Camper Are You?
Outdoor Survival
---
Car Camping
---
Backpacker