How To Start Camping As A Family
If you click and purchase with one of our links, we earn a commission. Thanks.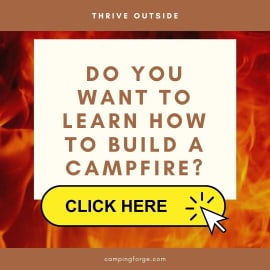 One of the best ways to get away from your city life is to go camping. You can take a nice vacation in nature and not have to worry about cell phones. Plus, it's pretty fun to build a campfire and roast marshmallows!
Camping is a great way to get away from your city life and enjoy nature, but it can be hard to pack all the right supplies.
It's hard enough packing for yourself, let alone trying to figure out what you need for everyone in your family. Plus, there are so many different things that you might want or need on a camping trip - like bug spray or firewood!
We've got you covered with this article that will give you simple tips to follow to make sure you are prepared.
Use these tips found in this article for an unforgettable experience on the next camping trip you take!
1. Choose your destination
If you're going to be camping with a group, make sure to discuss with them what you want to do and why. It can be a lot of fun planning a camping trip, so don't turn this into a chore.
Most Americans live within 1 hour of a campsite. Consider the distance you need to travel, what activities are available, and which location can keep everyone happy.
2. Research your planned destination
Before you set off to find your perfect camping destination, be sure and do research. You want to see what types of campsites they have, are there any amenities nearby (like electricity or water), as well as if there is anything fun for kids in the area!
For example, campgrounds might have hiking, swimming, and fishing.
They may also have a playground with slides or organized activities such as crafts or guided hikes.
Most campsites also provide a picnic table and a fire pit.
3. Reserve your campsite if required
Many campgrounds require advanced reservations in order for you to stay overnight with them.
If this is the case with your destination, make sure you reserve your campsite in advance so there is no doubt about which site is yours when it comes time to set up camp.
Popular campsites will book up quickly, so be prepared to plan your trip in advance.
4. Make a checklist of everything you need to bring
Camping is an amazing experience, but it can also be great to prepare in advance.
If you're getting ready for your first camping trip this summer, don't forget these items!
You'll need a tent to sleep in, food like pasta and peanut butter sandwiches, clothes like shorts and flip-flops (if you want), sunscreen so that you don't ruin your trip by being sunburned, bug spray because nobody wants to be swatting mosquitos, flashlights, and headlamps so that when it gets dark out at night it's not scary or difficult to find things.
Pack a list of things you might need on the trip with descriptions so that when people ask what they should bring along with them they have something handy to refer back to.
5. Pack your items according to your list for your camping trip
You do not need to use a backpack to go camping because you will be taking your vehicle. This is called car camping. Instead, you can use boxes because you will have much more room.
Use labels to make it easy to find what you need in your bags when the sunlight goes away and campfires take over. These boxes will also make it easier for you to be organized at home.
6. Prep your cooler
You will want your drinks to stay cool and if you are taking fresh meat that needs to be kept cool, then you will need a cooler.
To maximize the effectiveness of your cooler start by bringing it inside the night before. This will cool off your cooler and make it easier to keep your food cold during the trip.
Also, be sure and place the cooler in a shady spot, this will help protect you from having melted ice on your trip.
7. Have a wonderful time camping
Camping is a great way to get away from your busy life for a little while. Don't forget that people are supposed to have fun when camping, not stress out.
Take time to relax and enjoy yourself. Make sure you keep an eye on the kids because every once in a while they could find something new and exciting to explore.
Camping is an absolutely perfect time to get your family off their phones and get them away from technology for a while.
And remember the days when you could talk to each other?
It would be really nice if we got back to that, don't you think?
Nowadays, kids get bored just playing outside. It's not enough for them anymore. They need screens all the time - computers, phones, TV screens. And parents feel like they're babysitting every minute of the day!
Well, camping has enough distractions without even trying! Most campgrounds are huge and there are tons of different things to do - hiking trails, fishing, kayaking, swimming, stargazing, and roasting marshmallows.
Camping is a great way for families to get away from it all, but if you want your camping trip to be the best one yet then follow our tips.
It's important that everyone has fun on the camping trip and this usually means planning ahead of time so there are no surprises when you arrive at your destination.
If you're worried that your campsite will not have enough activities or distractions for children, don't worry! Campgrounds typically offer plenty of things like hiking trails, fishing spots, kayaking trips, and more.
The most important thing about going camping is making sure you pack according to what type of campsite you'll be staying at.
For example, a state park will often have potable water, bathrooms, showers, and often electricity. Meanwhile, dispersed or wild camping means you need to bring in everything and take it home.
Use the tips in this article to help you have fun on your next (or first) camping trip.