Best Hiking Survival Kit
If you click and purchase with one of our links, we earn a commission. Thanks.
You should always carry the 10 essentials of hiking when you are going on a hike into the woods.
If you want to skip to the chase, I recommend the VSSL Camper Standard if you buy just one item for your hiking survival kit. Make sure to get the SUUNTO compass and LED light; this will be the best insurance in your bag if things go wrong.
The 10 essentials of hiking (or survival) are:
Knife
Firestarter kit
Rain gear
Water
Steel cup or bottle or pan to boil water in (your Yeti will explode, so make sure it's single-walled)
Shelter (a good poncho works, but we'll cover better options below)
Whistle (better than yelling and your phone doesn't work)
Compass (in case your phone stops working)
50 feet of paracord or tarred bank line
First-Aid kit
Bug repellent and Sunscreen (though proper clothing can eliminate the need for sunscreen)
I didn't put food here because you can go 3 weeks without food and the average rescue is within 72 hours, so it is the least of our concerns.
People smirk when I tell them to bring the 10 essentials. But almost every day, a hiker gets lost or suffers a medical emergency needing assistance.
Most lost hikers never seem to have the 10 essentials with them. Thus, it's the first thing I drill into people who consistently want to go hiking with me.
People are constantly afraid of bears or other humans on a hike. But falls, drowning, hypothermia, and heat illness are far more deadly.
That is why you need to carry the essentials plus tell someone back home where you are going and when you expect to be back.
Complete survival kit in the palm of your hand
Hikers know that being prepared is key to a safe and successful trip. But packing all the essential gear can be challenging, especially if you're trying to travel light.
The VSSL Camper edition is a complete hiking survival kit that fits easily into your backpack. It includes everything you need to survive in the wilderness, from a SUUNTO compass and LED light to First Aid and Firestarter. And if you run into trouble, the included fishing gear will help you catch dinner.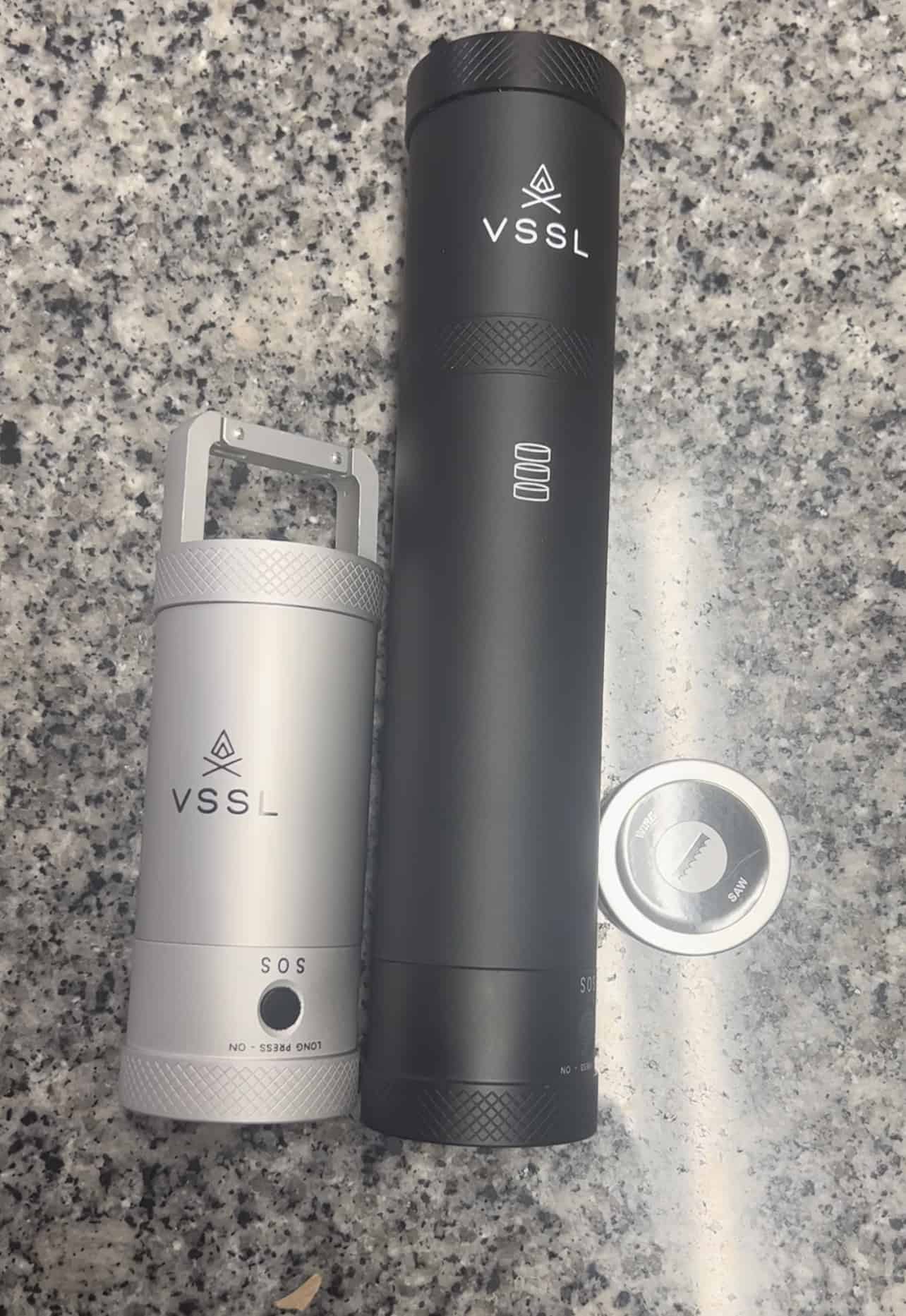 Pros
70 essential items
You can mix and match items
SUUNTO Compass
Waterproof aluminum tube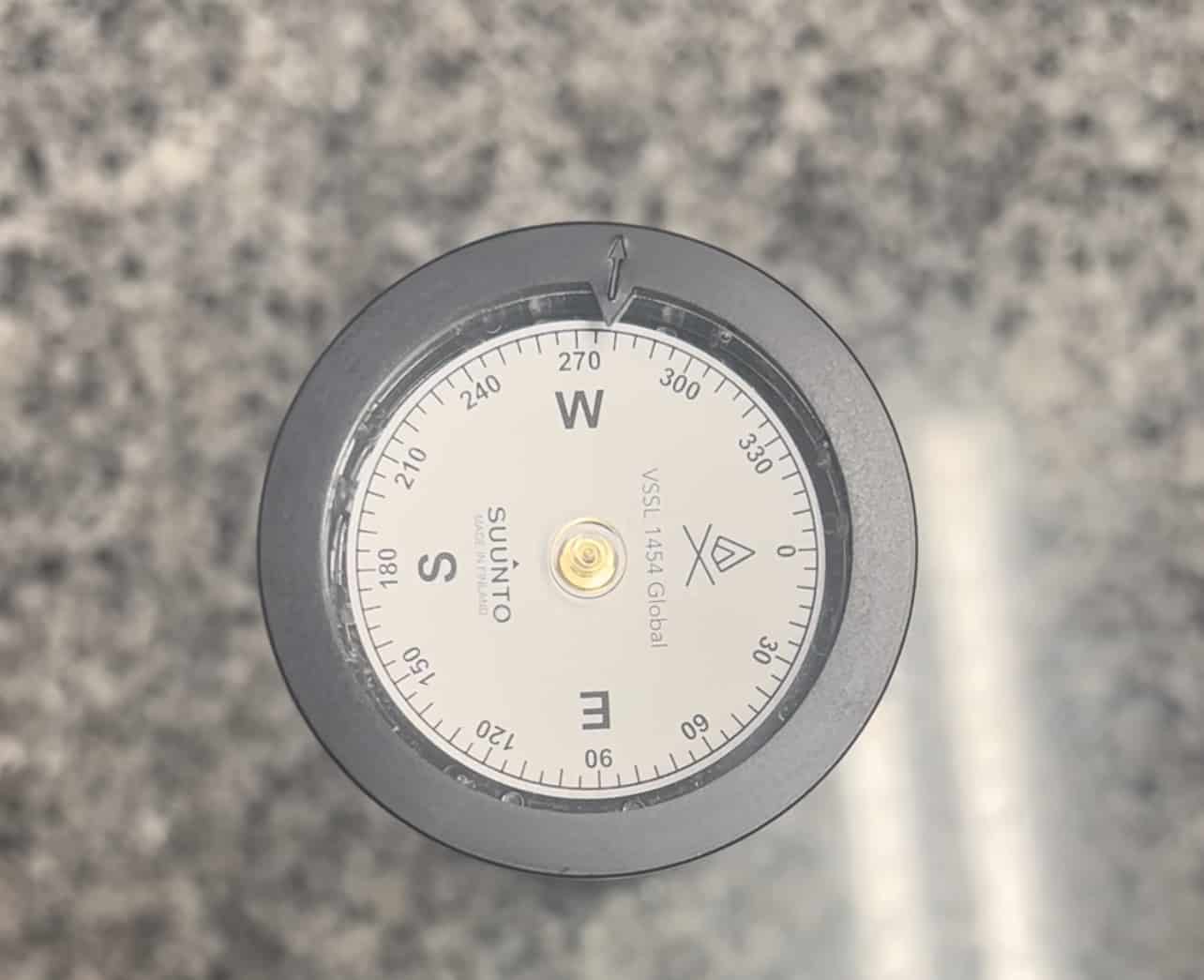 Cons
Can't boil water in the tube
I highlight that it comes with a SUUNTO compass because it reflects that this is a real working compass. You can find your general direction if you get lost, and your phone dies.
You are unlikely to need to do a complete orientation to get home on the trail. You often just need to walk a straight line towards a landmark. A compass helps you do that.
With the VSSL Camp edition, you can rest assured that you're prepared for anything the trail throws your way.
Shelter in your pocket
The only thing that the VSSL doesn't contain is an actual shelter. But it is simple and easy to carry a shelter with you if you are hiking.
While you could carry a tarp with you and assemble an emergency shelter, that requires skills, most hikers don't have.
And you don't want to bring a full tent just for a day hike.
What I prefer to do is to carry the SurvivalFrog tube tent with me. And I teach people how to build tarp shelters. But I would rather not fuss with that if I need to go on an unplanned camping trip while on a day hike.
Pros:
Affordable
Lightweight
Can be re-used
Cons:
There aren't any in regards to its intended purpose
Remember if you need shelter in your pack then to pick up this tent from Survival Frog.
The best for daypacks
Osprey is a well-known and well-regarded manufacturer of backpacks.
I would recommend the Talon 22 for day hikes. But if you visit their website, you can use their pack fitter quiz to find the best pack for you.
Hiking is a great way to get outside and enjoy the fresh air, but it's important to be prepared before setting off on any adventure.
A backpack is essential gear for any hiker, as it allows you to carry all the essentials you need for a safe and enjoyable hike.
Water is vital for staying hydrated, especially in hot weather, and a rain jacket will protect you from the elements if the weather takes a turn.
Food provides energy and sustenance, and a survival kit can come in handy if you get lost or face an emergency. Packing all of these items in your backpack will prepare you for anything the trail might throw your way.
Pros:
Trusted brand
Variety of packs
Cons:
They can be expensive but last a long time
If you don't yet have a backpack for your day hiking, then check out Osprey.
Do I Need A Survival Kit For Every Activity?
Yes, you should always have a survival kit when recreated outdoors. The contents of your survival kit may vary depending on the activity. For example, your kit may include a knife, a fire starter, and a map if you are camping. If you are hiking, your kit may include a first-aid kit and insect repellent.
What If I Get Lost And Don't Have My Survival Kit?
Whether you have your survival kit or not, follow the STOP protocol if you are lost. And if that doesn't help you, stay put until help arrives.
A survival kit assists you in being more comfortable in an uncomfortable situation though, in the worst-case scenario, it might even save your life. Plus, having the compass might avoid you needing to be rescued in the first place.
You go out for a nice peaceful hike in the woods, and suddenly, you're lost. The sun is starting to set, and you don't know which way is home.
Suddenly you're in a life or death situation, and you have no idea what to do. Panic starts to set in as the darkness creeps closer.
The VSSL Camp edition will help you stay safe and find your way back home or assist rescue teams in finding you. This comprehensive hiking survival kit includes a compass, emergency whistle, fire starter, a saw, and more. With this kit by your side, you'll be able to face any danger that comes your way.
What Kind Of Camper Are You?
Outdoor Survival
---
Car Camping
---
Backpacker