Best Camping In Texas
If you click and purchase with one of our links, we earn a commission. Thanks.
If you are thinking of camping in Texas, you are in for a treat. Texas has over 80 state parks, two national parks, four national forests, two national grasslands, and 26 Corps of Engineers campgrounds.
And there are around 1000 sites on Hipcamp - which is Airbnb for camping.
As you can see, there are plenty of places to go camping in the great state of Texas.
But there are three constants you must keep in mind in regards to planning a camping trip in Texas:
Texas is a large state. Our two best overall places to visit are Big Bend National Park and Palo Duro Canyon. They are also two of the most remote parks to visit in the entire country. The nearest airport to Big Bend is 4 hours away. If you are in Dallas and you want to drive to Big Bend it's 8 hours. Palo Duro is slightly closer to an airport and a slightly shorter drive from Dallas.
Texas gets hot in the summer. Big Bend is off-limits during the summer because it's in the desert. You have to visit between November and April. Palo Duro has similar constraints.
Texas is mostly flat. If you are looking for hiking trails with many elevation changes, you will be disappointed unless you get to Big Bend.
But there are three constants that make Texas awesome for camping:
You can camp year-round. While it does occasionally get cold (I've gone camping where we pitched tents at 80 degrees on Friday afternoon and been in the twenties on Saturday night), the cold doesn't last. And it rarely snows or ice.
Texas has plenty of rivers and lakes. If you enjoy swimming, boating, and fishing, you will love Texas camping. Most of the state parks are located on lakes.
Parks are diverse. Not many states offer canyons, forests, and beach-side camping all within the same state.
Heck, the best place to hike in the Dallas/Fort Worth area is home to a river that you can walk in and contains fossilized dinosaur footprints (Dinosaur Valley State Park).
I decided I didn't want to rank spots because what makes a good camping spot for you is not going to make a good camping spot for me. Thus I have focused on providing you with more details about why people like these different campgrounds.
And if you are coming to Texas from a state like California or Colorado where you had easy access to mountains, you have to adjust your expectations.
Though if you live in the DFW area, you could head to southern Oklahoma or Arkansas to get into the Wichita, Ouachita, and Ozark mountains. They're not 14,000 footers but they are spectacular on their own.
Now to the list:
Must go at least once
If you love to camp, then you must visit Big Bend National Park at least once. There's also a state park next door, but when people say "Big Bend", they mean the national park.
When you combine the two parks together, they occupy the same land area as the state of Ohio.
You can tent camp at one of the campgrounds or you can hike up to the primitive sites.
Go between November and April 1. There's no joke - Big Bend gets really friggin' hot during the summer.
According to the National Park Service, Big Bend is the darkest sky park in the lower 48. It is so dark there, that one night, while I was cowboy camping, I was awakened by the International Space Station.
Best general park
I believe the best general state park to camp at is Cleburne. It's about an hour south of Dallas. And 90 minutes (depending upon I-35 traffic) north of Austin.
Cleburne has a great lake with swimming and fishing plus a paddling trail. It also has a wide variety of hiking trails including some elevation if you want more of a workout.
Note the boat doesn't allow Jet Skis. And if you bring your boat, you're not allowed to create a wake.
Most unique
Dinosaur Valley is our most unique state park because it has fossilized dinosaur footprints in the river that runs through it. It also has the best general hiking in the DFW area.
You can even backpack into the primitive campsites. Though, beware, you have to cross the river to get to the campsites. While you can try to tip-toe across the rocks, I recommend bring water shoes or waders and just walk across.
Long Trail
If you want to try a thru-hike, Texas has the Lonestar Trail in Sam Houston National Forest. It's flat and at times will feel like you are walking along I-45 but there's a sense of accomplishment that comes from doing a thru-hike.
Bushcrafting/Outdoor Survival
If you want to try your hand at "survival camping" or bushcrafting, then head out to the LBJ National Grasslands in Decatur. These grasslands are located two hours northwest of Dallas.
The grasslands also have 70 miles of trails, but it's flat and as you can guess from the name- mostly just grass to look at. Though, I hear during the spring the wildflowers are beautiful to look at.
I've listed the most popular spots based on the chatter in the Backpacking and Hiking Texas Facebook group.
I have listed them in alphabetical order.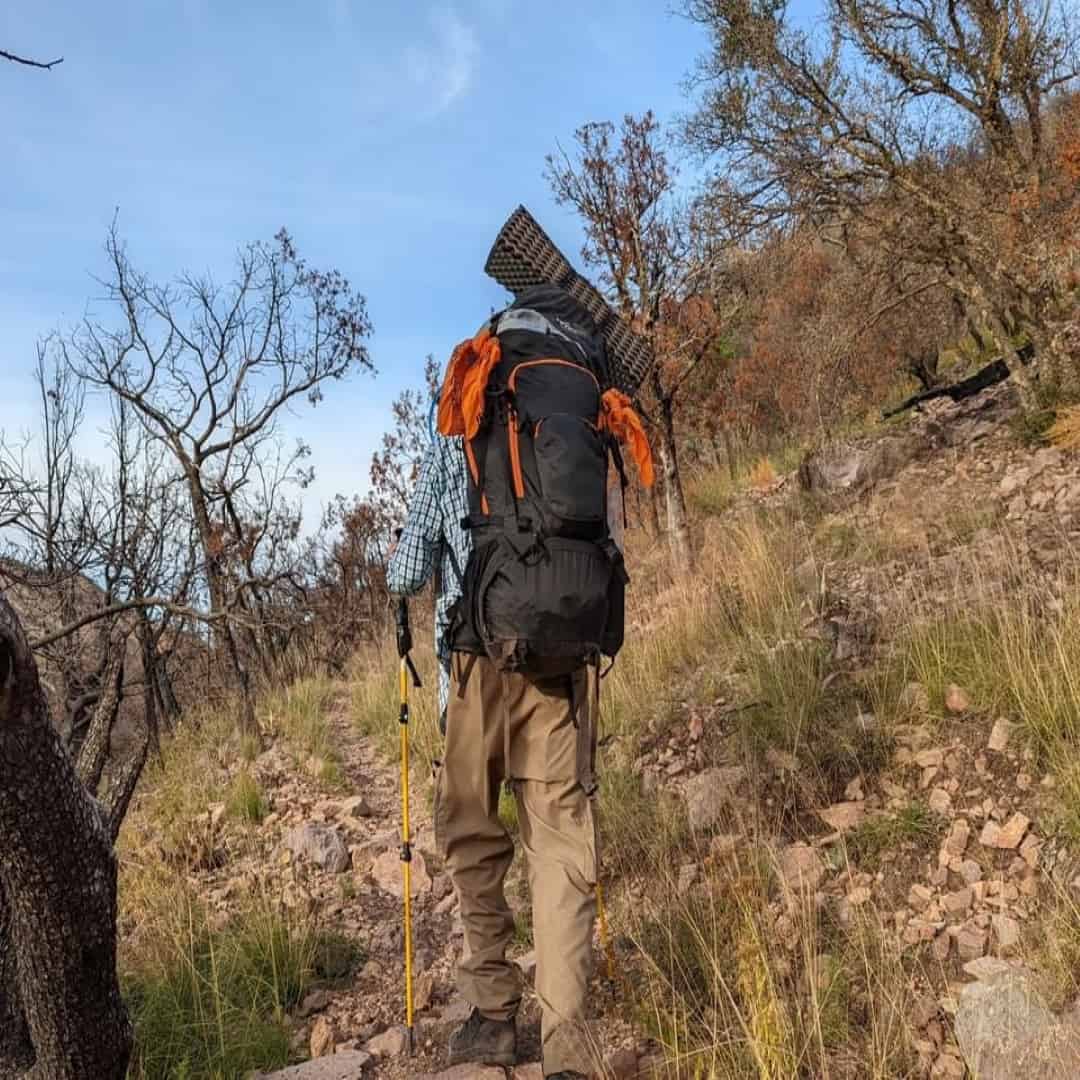 The #1 spot on every Texas camper's bucket list. Majestic mountains, sweeping desert plains, and bears. Also home to a world-famous chili cookoff every November.
If you are not from Texas and want to visit, you have to understand exactly how friggin' away in the middle of nowhere where this park is.
You have to fly into Midland/Odessa Airport, which itself has few, if any, direct flights. Then rent a 4x4 capable vehicle, and drive 4 hours.
This is my friend Randall's favorite park because he loves to canoe and kayak. Caddo is also Texas's only naturally occurring lake. If you love to paddle, this is your park.
I'll update this review after I finally get to camp it in April 2022. I'm looking forward to it because I hear it has a herd of bison.
This is a lovely state park that I believe is the perfect central Texas campground. An hour south of Dallas and two hours north of Austin, this park has everything I want in a Texas state park.
A lake to swim, boat, paddle, and fish. RV, tent, and walk-in primitive campsites plus multiple hiking trails.
This is a popular park but it's far away from me in Dallas, so I haven't yet been. Popular because of hiking. It's close to Austin though.
Another popular location. Known for awesome hiking and home to a famous observatory the McDonald's Observatory. But it's an 8 hour drive from Dallas, so I haven't been there yet.
However, when I was reviewing the state park website reservations, it has my favorite warning of any Texas primitive campsite:
"Four-mile (minimum) hike up a mountain;"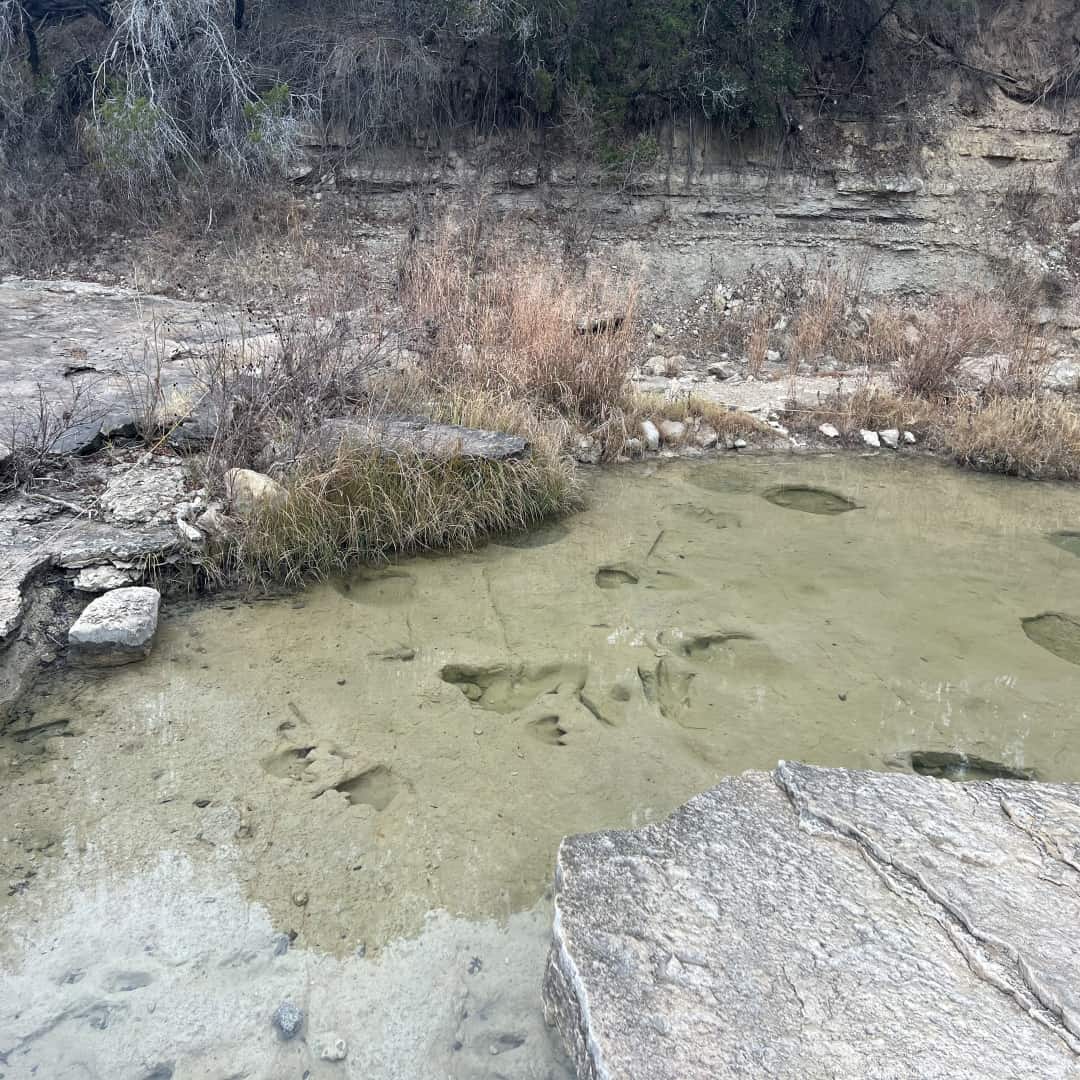 Located halfway between Dallas and San Antonio, the highlight of this park is fossilized dinosaur footprints in the river that runs through the park. The river is shallow enough to walk and you rent waders if you don't want to get wet.
A couple of hours north of Dallas, Eisenhower is located on Lake Texhoma which is huge. However, unlike most of our lakes where you can walk up to the water's edge at any campsite, Eisenhower is on a set of beautiful limestone bluffs. And thus access to the water is restricted to a boat ramp.
Swimming is restricted to a swim beach for the same reason.
However, it's very pretty and has great hiking.
A park so popular in the state, that you have to book reservations 6 months in advance. This is because of the views. It's a long way to drive from Dallas and I have plenty of parks here to camp at.
Located in Mexia, it is halfway between Dallas and Waco. A small friendly park on a lake. I like it because it's easy to get to and my parents live nearby so we can visit.
Home to the tallest point in the state of Texas. Not quite the Rockies, but proof we do have mountains in Texas.
Very popular for hiking, in particular, for people who live in Austin. On my get-to list but haven't been there yet.
Whitney is also halfway between Waco and Dallas but an hour west of Fort Parker.
Whitney has clear water for swimming and is well known for its fishing.
There is a state park and a Corps of Engineers campground across the lake from each other.
Another popular park for people in Austin because it has great hiking.
The canyon is the 2nd largest canyon in the US. Located in the panhandle close to Amarillo.
I have not been there for thirty years but I know many people love it. However, just like Big Bend, you want to go when it's cooler.
But the panhandle of Texas can get lots of snow, so plan accordingly.
The most popular camping spot for Dallas area residents because it's so close. Has a lake, hiking, full-hookup campsites as well as several walk-in sites.
West Texas is full of mountains and deserts. Meanwhile, East Texas is home to a pinewood forest as large as New England. Tyler State Park is the jewel of East Texas.
Includes a lake and hiking and raccoons.
While other parks have their wildlife, the raccoons at Tyler are famous. My friend Susan had to fight them off her picnic table with a stick.
Choosing a campsite in Texas can be difficult. There are so many state parks and private campgrounds to choose from, and each one has its own unique features that make it special. If you're having trouble deciding where to go for your next camping trip, we hope this article will help steer you in the right direction as we've given our top picks of all things great about these popular destinations.
What Kind Of Camper Are You?
Outdoor Survival
---
Car Camping
---
Backpacker