Best 4 Person Cabin Camping Tent
If you click and purchase with one of our links, we earn a commission. Thanks.
Cabin tents enable you to comfortably stand up and sleep on cots on a car camping trip. Moms tell me they love that they can get the kids dressed and undressed with the room a cabin tent. Cabin tents also provide more room for gear storage.
Our recommendation is the Gazelle Tents 22272 T4. My buddy Scott has used this on dozens of camping trips for the past 3 years. I have also borrowed this tent for a couple of trips to test it out.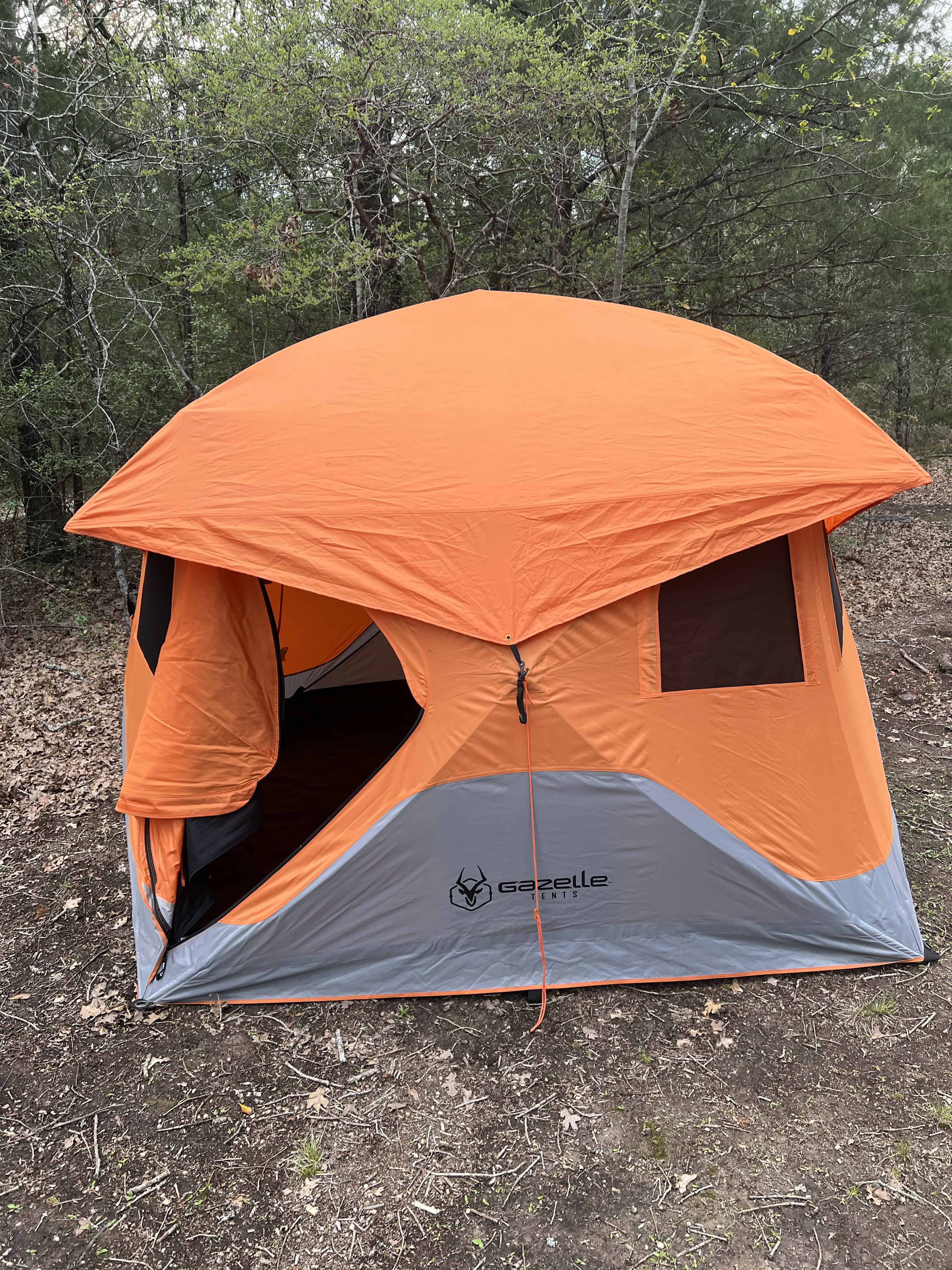 I am 6'4" and cabin tents even allow me to stand up up in the tent. They are the nicest way to sleep in the outdoors. Because I am known for my book on Cowboy Camping, people are surprised to hear me talk about the benefits of sleeping in a cabin tent.
But I also know that most people don't want to cowboy camp. And I want to be able to recommend the best tents to my friends and blog readers.
The Gazelle Tents 22272 T4 Pop-Up Portable Camping Hub Tent is a highly recommended option for cabin camping enthusiasts. This tent combines convenience, durability, and ample space to provide a comfortable camping experience for up to four people. Its unique hub design and quick setup process make it stand out among its competitors in the instant tent category.
A. Description and Key Features:
The Gazelle Tents 22272 T4 features a cabin-style structure, offering a spacious interior with 61 square feet of floor space. Standing tall at 78 inches (6 foot and 5 inches), it allows campers to move around freely without feeling cramped. Its pop-up feature makes assembly fast and easy, requiring minimal effort and taking less than 90 seconds to set up. This eliminates the hassle of dealing with complicated instructions or loose parts typically associated with tent setup.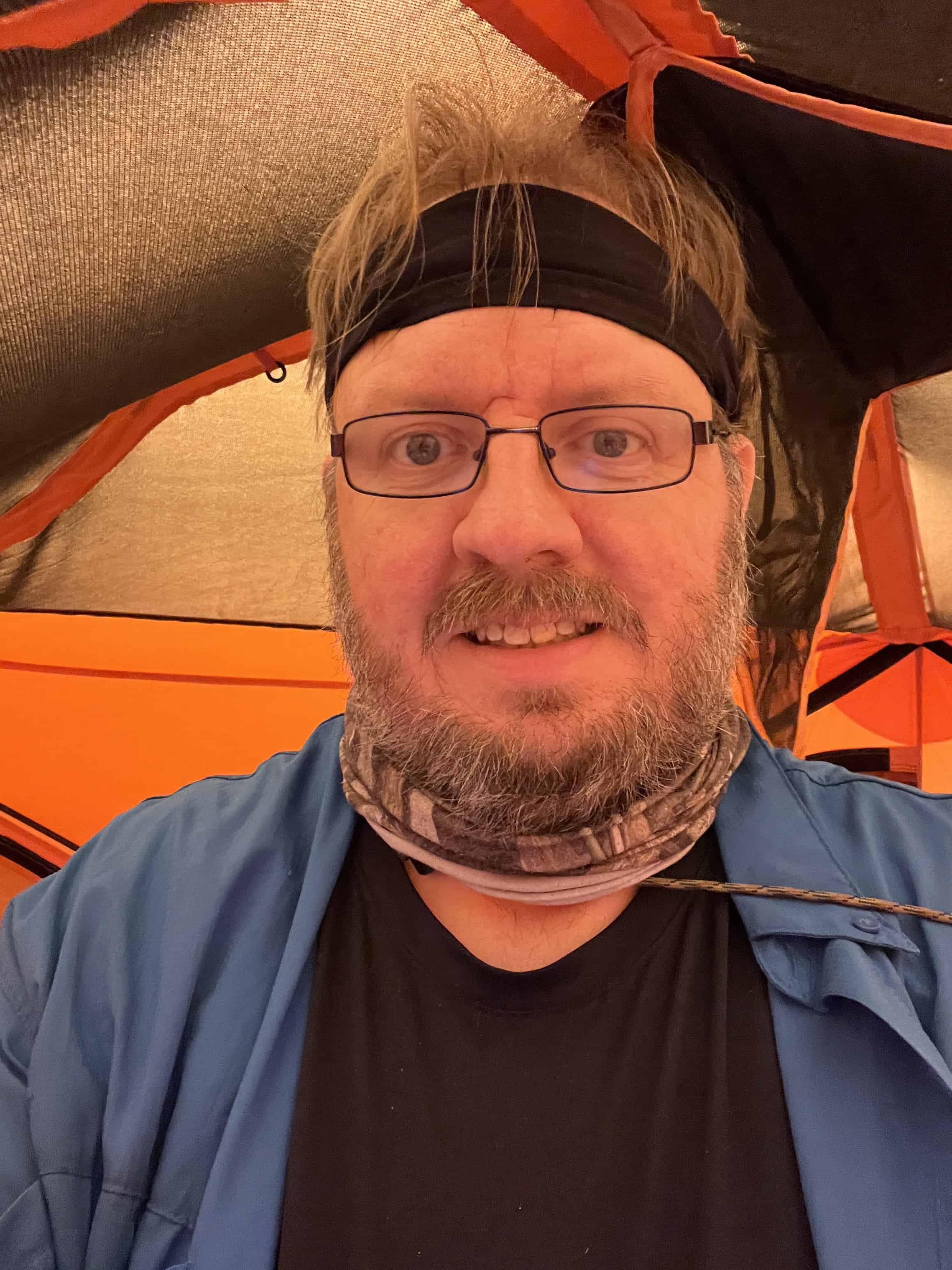 B. Material and Durability:
Constructed with high-quality materials, the Gazelle Tents 22272 T4 ensures durability and long-lasting performance. The shell is made of a coated 210 denier oxford weave polyester, providing waterproofing up to 2000 millimeters on a hydrostatic head test. This ensures protection against rain showers and keeps campers dry. Additionally, the material is UV-resistant, offering greater resistance to sun damage with a UV50 plus rating. The floor is designed with a 300 denier Oxford weave, providing strength and durability comparable to the shell material.
C. Ventilation and Climate Control:
To enhance airflow and ventilation, the tent is equipped with six tight-weave mesh windows. These windows allow fresh air to circulate while keeping out unwanted pests. Proper ventilation is crucial for a comfortable camping experience, preventing the tent from becoming stuffy or humid. The mesh panels also contribute to maintaining a connection with the surrounding natural environment.
D. Portability and Storage:
The Gazelle Tents 22272 T4 is designed with portability in mind. When it's time to pack up and move to the next campsite, the tent folds down easily and fits into an oversize carry bag, making transportation and storage hassle-free. This ensures that campers can bring the tent along on various outdoor adventures without worrying about excessive bulk or weight.
Overall, the Gazelle Tents 22272 T4 Pop-Up Portable Camping Hub Tent offers a spacious and comfortable interior, quick and effortless setup, durability against the elements, proper ventilation, and convenient portability. Its exceptional features make it a top choice for individuals and families seeking a reliable and enjoyable cabin camping tent.
The Good
The tent is quick and easy to set up. You do not need to fuss with poles. You use the handles to pop it up in less than 5 minutes.
The tent has plenty of room. I am 6 foot and 4 inches tall. There are very few tents that I can stand up in.
I have no problem standing up in this tent. The side pockets are great for holding things like keys, wallets, etc.
There is even a pocket in the ceiling of the tent. I put my UCO pocket flashlight lantern in this pocket. It lights up the entire tent like a ceiling light in my bedroom. Having this much light makes it so much easier to get ready for bed.
There was even enough room for my Teton cot. This cot is the size of a twin-sized bed. In other 4-person tents, getting the cot into the tent was almost impossible. But I don't have a problem in the Gazelle.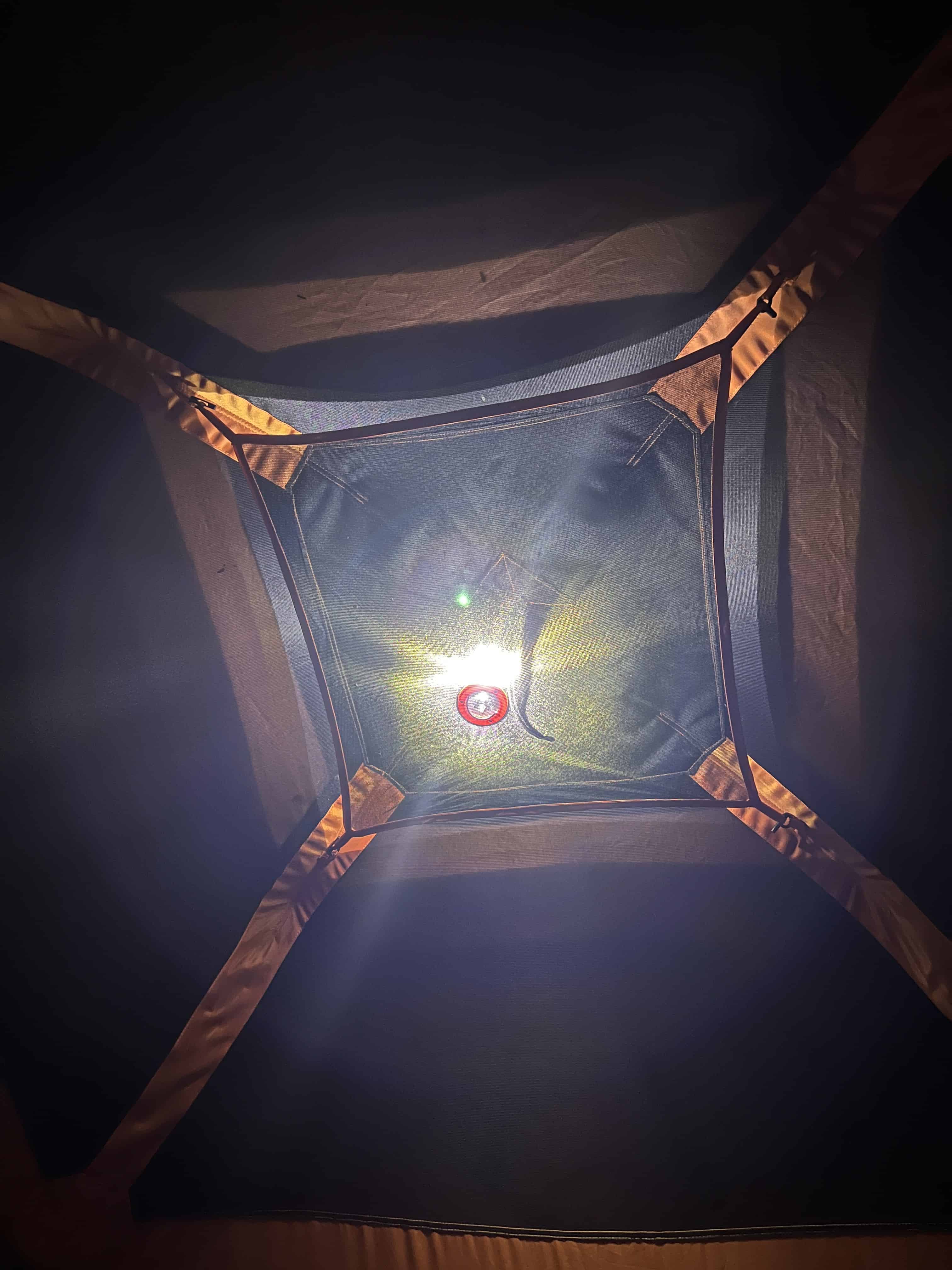 The Bad
My biggest complaint about this tent are the doors. They have a tall lip on them. The lip reaches a food up off the ground. The doors remind me of watertight doors on a Naval ship.
They are a tripping hazard.
Both Scott and I have tripped coming out of the tent. Falling is the most common way people get hurt in the outdoors.
A common complaint about this tent is that it does not provide full coverage in torrential rain storm. My friend Randall believes that all tents will fail given enough rain. I cannot comment on how well this tent holds up in a heavy rain. That is because if we are expecting a heavy rain storm on a car camping trip we cancel or leave early.
But in light rain this tent has not had any problems on our trips.
You will also likely want to replace the stakes with your own. But this is common for most tents on the market.
The tent is also large when packed up. It is eight foot long in the bag. But it is easy to fit into its carrying sack.
Frequently Asked Questions
How long does it take to set up the Gazelle Tents 22272 T4?
You can set the Gazelle up in as little as two minutes. But I believe the average person will take around tent minutes to have it fully assembled.
Can the Gazelle Tents 22272 T4 withstand heavy rain or wind?
As long as the tent is staked out the tent should be fine in wind. We have not had any issues in light rain. This is not a tent I would recommend to use in a heavy downpour without adding a tarp over the top.
Are the doors of the Gazelle Tents 22272 T4 a tripping hazard?
Yes. This is my biggest complaint of this tent.
Check out the Gazelle Tents 22272 T4 here.
What Kind Of Camper Are You?
Outdoor Survival
---
Car Camping
---
Backpacker