2020 Camping Forge Camping Survey Results
If you click and purchase with one of our links, we earn a commission. Thanks.
We recently surveyed 500 Americans about camping in 2020.
Here are the results.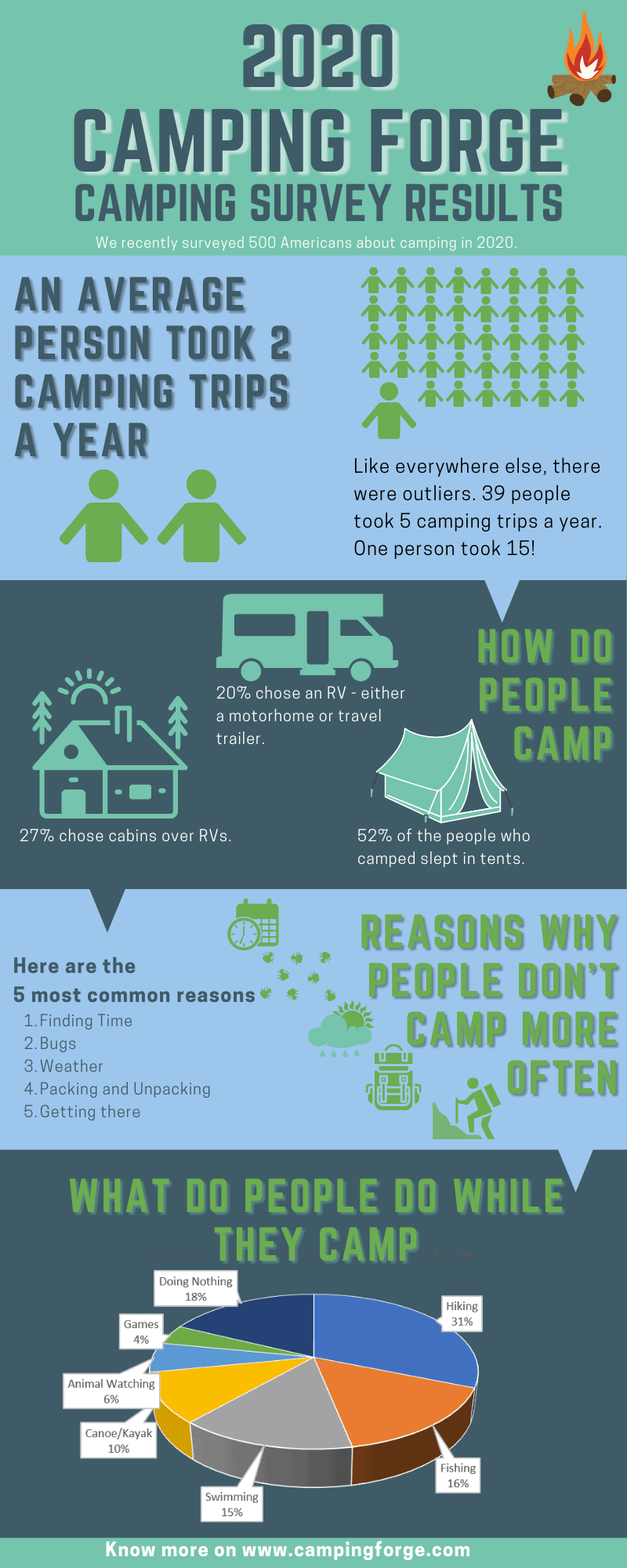 Average Number Of Camping Trips
On average people take 2 camping trips a year.
The outliers were the 39 people who said they took 5 camping trips a year including 1 person who said they took 15 trips.
How Do People Camp
52% of the people who camped slept in tents.
Another 20% chose an RV - either a motorhome or travel trailer.
Surprisingly - more people - 27% chose cabins over RVs.
This makes sense because as you get older, you don't want to sleep on the ground in a tent. But not everyone wants the hassle of taking care, driving, and storing an RV thus cabins are an alternative.
5 Reasons Why People Don't Camp More Often
We asked people to give us a free-form answer as to why they didn't camp more often.
Here are the 5 most common results.
Finding Time
Bugs
Weather
Packing and Unpacking
Getting there
What Do People Do While They Camp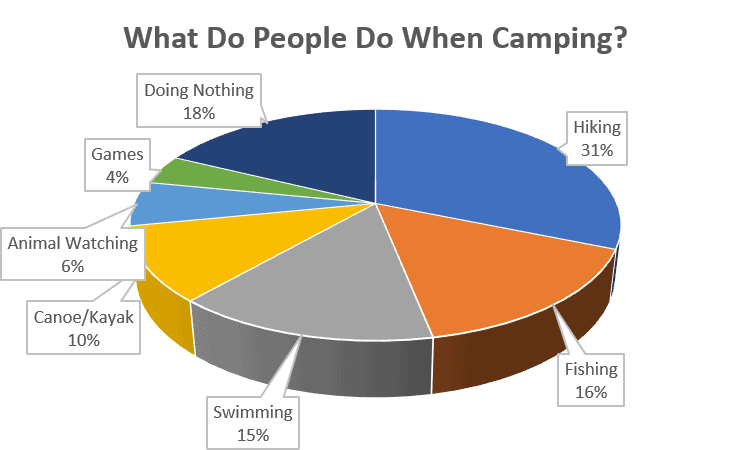 2020 has been a challenging year but we expect as a result of the need for social distancing and desire to avoid plane trips that camping will be even more popular in the future. In particular, as more campsites start building out even more cabins or permanently park travel trailers such as the Airstream parks that were already popping up across the country before COVID.
What Kind Of Camper Are You?
Outdoor Survival
---
Car Camping
---
Backpacker