101 Easy Camping Meals For Family
If you click and purchase with one of our links, we earn a commission. Thanks.
What's your favorite smell in the world? If you answered "smoke," then we're on the same page. The scent of a campfire can't be matched, and for a good reason. It brings back memories of friends, family, and fun times spent outside. There is something about cooking over an open flame that makes food taste better! Today I'm going to share with you some recipes that are perfect for any camping trip!
Foil Packet Meals
I love to go camping. You have all the time in the world to cook, and you don't even need any utensils! You can make this delicious meal with just foil, vegetables, and meat.
These foil-pack breakfast burritos are so simple to make, and they taste amazing! All you need is some eggs, cheese, and tortillas. The best part about them is that you can cook them on the campfire making your morning routine even easier. Plus, it's a great way to impress your friends with how much of a pro camper you are.
If you're looking for a new campfire recipe to try this week, look no further than the White Bean Chicken Tex-Mex foil packet Campfire. This packet dinner is the perfect dish for those who are sick of traditional hot dogs and hamburgers! The best part about this recipe is that it's super easy to prepare at home before your camping trip, so you can spend more time with friends in nature rather than slaving over a stove trying to cook.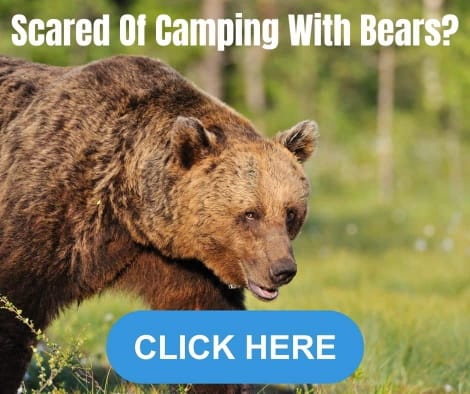 A campfire is a perfect place to cook a delicious meal, like this Paella foil packet. It's easy and fast! If you're new to camping, this blog post will help you make your first dinner in nature an enjoyable experience.
Making a foil packet campfire meal is an easy way to make the best campsite cooking while still enjoying the outdoors and rustic atmosphere. It's also perfect for those who may not be skilled in grilling or cooking over a fire, as it's foolproof! Try this recipe for BBQ Chicken and Potatoes meal that will fit nicely into any camping trip.
Camping is a great way to show the outdoors how much you love them. One of the best parts about camping is cooking over an open fire, and what better meal than pizza? This recipe will guide you through assembling your own foil packet campfire pizza.
Do you want to take on the camping challenge? Get ready because this is one of the most adventurous things you can do. Pack your bags and get ready for a weekend of family fun in nature. You will not regret it! This blog post will show you how to make goat cheese pasta packets that are easy, quick, tasty, and healthy. If you follow these instructions correctly, then you'll be able to enjoy a delicious meal with your friends or family on top of a mountain!
Camping is one of the best ways to enjoy nature and all that it has to offer. One of the most popular dishes for campers is steak, which can be difficult to prepare without a grill or stove. But with our butter herb garlic packets, you don't have to worry about coming up short on your favorite dish! All you need is a packet of butter, herb garlic, and some aluminum foil, and you'll be cooking in no time at all! Now get out there and have a fantastic camping experience!
Ever been to Hawaii? Well, this is your chance! Take a break from the heat and give it a try. This Hawaiian BBQ foil packet campfire recipe will have you feeling like you're right there in the tropical paradise with soft breezes all around. It's perfect for summertime camping trips or even just backyard BBQs.
I have to say, one of my favorite things about camping is the food. I love cooking over a campfire and making delicious grilled cheese on foil packets for dinner! But let's be honest, sometimes you want something quick and easy that doesn't require a grill or stove. That's where these loaded nachos come in handy! They are so flavorful with all the different toppings- they're perfect for any occasion when you need some comfort food. Plus, they come together so quickly, too- it will take you less than 10 minutes to make them from start to finish!
The french dip foil packet campfire is a classic camping recipe that's perfect for outdoor cooking! This dish tastes great and is easy to make, with just three ingredients. It's best served with your favorite side dishes like corn on the cob or potato salad. Whether you're an experienced camper or just getting started, try this awesome recipe out today!
Large Group Meals
If you're a camper that's looking for the perfect way to roast your Thanksgiving turkey this year, then look no further. This recipe is for all of those out there looking for a campfire turkey dinner with an outdoor twist! The smell of the smokey campfire is in the air as you all sit around and talk.
Campers, what's your favorite camp food? Hot dogs and s'mores are always a classic for me. But my personal favorite is chili! One of the best things about camping is making a big pot of chili on the fire with all sorts of yummy ingredients. It smells delicious and tastes even better when you eat it while roasting marshmallows over an open flame. If you're going to be camping this summer, make sure to bring some ground beef and lots of spices so we can have our very own 5 Can Chili Campfire!
There is nothing better than spending a summer night around the campfire. Whether it's just you or with your friends, there are many activities to do on a camping trip. One of the best things about cooking over an open flame is that no matter what, it tastes delicious! There's something special about food cooked outdoors and served in cast iron pans. If you're looking for a dish that will make your mouth water as soon as those first sizzling sounds start coming from the skillet then this recipe is for you! Skillet lasagna has all of the same flavors as oven-baked lasagna but without all of the fuss.
It's the middle of summer and you know what that means? Camping! And while camping is an amazing experience, all those outdoor activities can leave you feeling exhausted. The best way to get your energy back up after a long day of exploring nature is with my Greek Tomato Festa Pasta Salad recipe. This dish will not only revive your taste buds, but it will give you the nutrients needed to enjoy another exciting day of campfire cooking. So pack up this pasta salad in a cooler for your next adventure and I promise that it will be gone by dinner time!
If you've ever been to a summer camp, then you know how much fun it can be. What's the best part of summer camp? The food! Now that you're home, why not make your own burrito and have an authentic campfire with friends! This blog post will show you step-by-step instructions on how to assemble your own burrito in a few minutes.
Taco salad is a quick and easy meal to make, especially when you're camping. The ingredients are simple so it doesn't take much time to prep. You can throw together the taco salad while cooking your campfire or after dinner if you don't want to cook at all! It's also perfect for camping because there are no dishes involved. All of the ingredients go in one bowl making clean up super simple. Plus, tacos make everyone happy!
Camping is a lot of fun. There are so many activities to try and the food can be great too! In this blog post, they're going to talk about what you need to make grilled chicken tenders camping. It's sure to please your hungry family, friends, or fellow campers!
It's time to go camping! We're going to be cooking over the campfire, but we are also going to need some good food. Fajita foil packets are a great idea for quick and delicious meals. They will only take about 30 minutes in the oven and they taste amazing! Let's get started with these fajita packets now!
Tzatziki chicken skewers are a low-effort, delicious and simple meal for camping. They're easy to make and quick to cook! You can serve them with pita bread as an appetizer or on top of salad greens. The possibilities are endless when you create your own flavor combinations. Get creative!
Campfire Baby Back Ribs
This recipe is going to show you how to make baby back ribs camping style. It's one of the best recipes for cooking at campfires. It's easy, simple, and tastes amazing!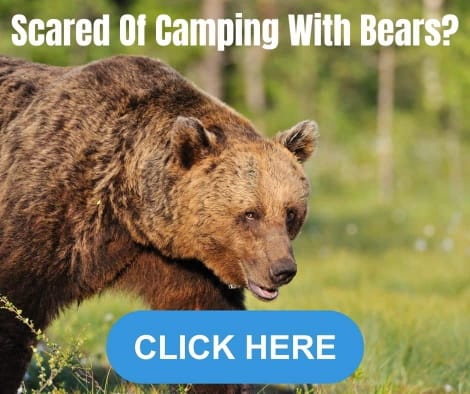 Vegetables
Camping is always a fun time, but it can be hard to find great food options. Here's an easy recipe for Sweet Potato Tacos that will make your next camping trip even more enjoyable! Sweet Potatoes are rich in nutrients and perfect for those of you who don't eat meat. They're also low-calorie, meaning they won't leave you feeling sluggish or heavy.
Do you like potatoes? If so then this post is for you. What's more fun than cooking food over a campfire - and with Indian spices, no less! Baked potatoes are always tasty but when they're done in the way that they cook in India, it gets even better. This post will teach you how to make some of your own delicious spiced baked potatoes while camping next time. It's not hard at all and it'll be sure to impress everyone around the fire as well as yourself.
Campers, have you ever cooked Garlic Butter Mushrooms Gnocchi over a campfire? This is the ultimate camping meal. Get out your cast iron skillet or frying pan and make this dish tonight! It's delicious, easy to assemble, and will impress all of your friends with how awesome you are during these cold months. Happy Camping!!
This is a great recipe for campers. It can be cooked over an open fire and only takes about 15 minutes! The zucchini has just the right amount of salt, pepper, and butter to make it taste delicious. This is a perfect dish to enjoy at your next camping trip or even a summer BBQ!
Get ready for summer with these easy-to-make grilled veggie foil packs that you can cook over a campfire. These are perfect for your next camping adventure! The best part is they're made with fresh, healthy ingredients and are super simple to make in advance of your trip.
This is an easy recipe for campers, it requires very few ingredients and can be cooked over a small fire in the woods. I love this dish because of its simplicity and cheesy flavor. These potatoes are crispy on the outside and soft on the inside - they're delicious!
It's finally summer and you know what that means: time to pack up your camping gear and head out on an adventure! Whether you're just going for a weekend or for the whole summer, there are some essentials every camper should have in their car. One of them is having a cooler with ice in it to store drinks, food, and anything else that needs refrigerating. Another important thing is packing enough snacks so you don't spend all day cooking over the campfire. And then when it comes to dinner time, make sure to bring foil packs filled with veggies!
Campfire Roasted Vegetables are among our favorite group camping meals. They're easy to make, and can be cooked over a camp fire or on a grill. There is something about cooking them in the open air that makes it so much better than cooking at home. The vegetables have this amazing aroma and taste from being smoked or roasted over an open flame which just doesn't compare to simply boiling them at home. Not only does roasting veggies outside give you all these great flavor, but it also gives your campsite such a nice atmosphere!
It's time to get out of the house and into nature. With all the talk about climate change, it's important for us to spend more time in natural areas, no matter how small. Camping is a great way to do this! This blog post will teach you how to make a Vegetable Pot Pie over an open fire while camping! It's delicious and easy-to-make.
If you love bacon, ranch and camping, then this blog post is for you! Bacon Ranch Grilled Potatoes cooked over a campfire are the perfect addition to your next camping trip. Imagine waking up in the morning with the smell of sizzling potatoes on an open fire cooking away. The best part is that these potatoes are so easy to make - all it requires is a few ingredients and a little time in front of the grill or campfire stovetop.
Beef
This is a great camping recipe for the fall. When you're out in nature, cooking over a campfire will feel like an authentic experience! Oktoberfest Kebabs are easy to make and can be cooked while you watch your other food cook on the grill.
I'm sure you've seen it all before, but you don't know what you're missing until you try it. Camping is a great way to get away from the stresses of everyday life and enjoy nature. One of the best parts about camping is cooking over an open fire with just some simple tools like wood or charcoal. You can cook anything really! Some recipes are hard to mess up and taste amazing when cooked over a campfire.
The smell of a campfire fills the air as you watch your flat iron steak being cooked. The aroma and crackling sound is enough to make any camper hungry. You're sitting on logs around the fire, taking in all that nature has to offer while enjoying this delicious meal. This dish has been made famous by chefs like Bobby Flay, but there's nothing better than cooking it over an open flame with friends in a camping setting.
We're camping! Camping is a lot of fun. There's a lot to do outdoors that people don't get to do on a daily basis like hiking, fishing, and cooking over an open fire. The best part about cooking over an open fire though is that you can cook anything from bacon wrapped filet mignon cooked in bourbon sauce to crispy chicken with fresh veggies. Cooking food while camping has never been easier or more delicious.
Sometimes you just want the old standards like campfire hamburgers.
Campfire Venison
Camping is a great way to get out and enjoy the outdoors. One of the best parts about camping is cooking over an open fire. There's something so enjoyable about sitting around a campfire, roasting marshmallows or other goodies, and telling stories with your friends (or even strangers!). Often times when I'm at home in my backyard during the summer, I'll whip up some steaks on the grill for dinner outside - but there's nothing like cooking venison over an open fire!
How about a delicious and easy recipe for your next camping trip? A Grilled Hoedown BBQ Chuck Roast cooked over a campfire. This is an ideal meal when you're out in the woods and want to feel like you're at home again. Camping has never been so much fun!
Campers, are you looking for a great meal to cook over an open campfire? If so, this is the perfect recipe. Campfire Mustard Roast is a favorite of many hikers and campers. It's super easy to make and tastes delicious!
You know what's the best part of camping? Campfire food! I love cooking over an open flame. It really brings you back to nature and makes you feel connected with your surroundings. This is one of my favorite recipes for a campfire meal, Onion Pot Roast cooked over a campfire . Keep reading for the recipe.
I love camping. It is so nice to be out in the woods, away from all of the hustle and bustle of life. I find that when I am sitting around a campfire on a cool night, it feels like time has stopped for me. This is a blog post about how to cook Grilled Cajun Chuck Roast over a campfire. You will need to invest in some grill tools like tongs and spatulas for this recipe, but it is worth the time and effort!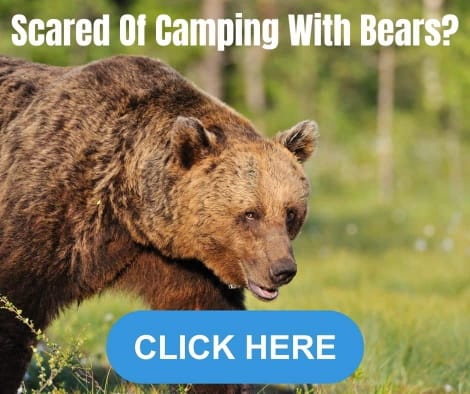 Chicken
Lemon Chicken Asparagus
If you are looking to cook up a tasty meal while camping, then I have the perfect recipe for you. This Lemon Chicken Asparagus is so simple and easy to make over a campfire camping. It's amazingly delicious! The chicken tastes savory with just the right amount of lemon juice and asparagus provides an interesting contrast of texture that will leave your taste buds wanting more.
Campfire Chicken
Do you like camping? Me too! Camping is a lot of fun. One of the best parts about camping is cooking over a campfire and eating delicious food. In this blog post, it will show you how to make one of my favorite dishes: campfire chicken cooked on an open fire.
It's time to take the party camping with these easy grilling fajitas. The perfect recipe for a fun, tasty and healthy meal cooked over the campfire!
Camping is the perfect way to get back to nature and enjoy those beautiful summer days. One of my favorite things about camping is cooking over a fire and getting a chance to relax. This recipe for Standard Chicken Foil Dinner cooked over a campfire will help you make your next camping trip memorable! Camping season is just around the corner, so be sure to try this recipe out!
Nachos are a great camping food, but they're usually not as good when cooked over the campfire. That's because you can't get them crispy and crunchy like they should be! Here is what you need to do if you want those perfect nachos!
When you're out camping, sometimes the only food options are canned goods or quick snacks. Campfire cooking is a great way to get fresh ingredients and make your dish taste even better than it would in a kitchen! Beer Braised Chicken cooked over a campfire camping is an easy recipe that tastes delicious and will be enjoyed by anyone who eats it.
Camping is the perfect time to get food from a charcoal grill. You can't roast over an open fire, but you can skewer and cook chicken and red onion on a stick. Roasting them in the coals will give you that nice charred flavor and crisp skin without lighting up your campsite or compromising safety. Just make sure to keep an eye on it, as there are no thermostats in the outdoors!
The smell of sweet blackberries fills the air and your mouth starts to water. You can't wait to taste these chicken thighs cooked over a campfire . The skin is golden brown, crispy and delicious while the meat is tender and juicy. A great dish for camping, this meal will be sure to please everyone at the campsite!
Wondering what to make for dinner while camping? Try these easy Southwest Chicken Packets cooked over a campfire! The best part about this recipe is that it's so simple and can be adapted to the ingredients you have on hand. Plus, if you are lucky enough to have an outdoor kitchen with a grill, then all the better.
Have you ever grilled pineapple over the campfire? It's amazing! The sweetness of the pineapple and the smokiness from the fire create a succulent dish. Plus, it's so easy to make these foil packet meals for your camping trip.
Fish
Foil Packet Tilapia cooked over a campfire is an easy meal to make while camping. After cooking the foil packet, you can add vegetables and seasoning for extra flavor. This dish is perfect for those on a tight budget or looking for quick meals that are delicious!
Imagine cooking a beautiful, succulent Salmon dinner over the campfire on a cold evening. The smell is amazing and as you cut into that perfectly cooked piece of fish you taste an explosion of flavors in your mouth! That's what this recipe will give you!
Does anyone else love campfire cooking? I know I do! There is something about sitting by the fire and cooking your dinner that is so satisfying. Today, I want to share with you this recipe for Garlic Herb Salmon cooked over a campfire. It's delicious and easy to make, perfect for camping!
The sound of crackling firewood, the smell of salty ocean air & the taste of a fresh caught salmon is something you will never forget. The recipe below will help you get that experience on your next camping trip. If you're looking for an easy and tasty meal over a campfire, this one's for you!
Camping is an experience that brings families and friends together. One of the best parts about camping are all the delicious food you can cook over a campfire, like Citrus Trout In A Blanket! Read to find out how to make this dish and other great recipes for your next camping trip!
Camping is a great way to get back to nature and recreate the experience of being in your own backyard. But with cooking over a campfire, you need to come up with new ideas for what to cook or go hungry. Luckily, we found this recipe for Spanish Chorizo Jalapeno Seafood that is easy and delicious- perfect for camping! You'll love how it tastes as well as the flavor combinations that will have you coming back again and again.
Camping is a great way to get away from the hustle and bustle of everyday life. You can enjoy nature, go for hikes, and eat some delicious seafood chowder that you cooked over a campfire!
Camping is a great way to spend time with friends and family, especially when you are cooking delicious food over an open flame. This recipe for Mediterranean fish over the campfire will wow your taste buds!
Did you know that camping trips are the perfect time to cook seafood? It is easy and fun, too! One of the best ways to do this is with a seafood boil.
Camping is an awesome way to spend time outdoors, but it can be hard to cook food. The smell of the campfire cooking might make you hungry and want to eat right away! Seafood skewers are easy and delicious for a camping trip.
Dutch Oven
Camping is an experience like no other. You get to escape the hustle of city life, unwind with your friends and family, and enjoy nature as it was meant to be seen - up close and personal. I've been camping since I was a little kid, but there's one thing I don't particularly love about it: cooking food over a campfire. Campfires are great for roasting marshmallows or hot dogs, but not so much for anything else that requires some time in the oven! The smell of bacon beef beans Dutch ovens cooking on a roaring fire is enough to make you drool from 50 yards away. Bacon beef beans Dutch oven cooked over a campfire is the perfect meal for any camper.
Learn how to make a Dutch oven chili recipe that is perfect for camping. It's hearty, spicy and the best part is it cooks right over an open campfire (and saves you on propane)! The meal will be ready in about two hours, just enough time for your fellow campers to enjoy their own fireside activities like playing games and telling ghost stories.
Lasagna is one of my favorite dishes. And I had never thought about trying it out at a campground until I saw this recipe.
Hot dogs are a camping staple. While chili dogs are also common, this recipe gives it a gourmet twist by stuffing the mixture into hot dog bun boats.
This is a recipe for Italian meatballs that can be cooked over the campfire. This blog post will show you how to make these delicious meatballs, and then give instructions on how to cook them in your Dutch oven if you're camping. These are easy and very tasty!
Nachos are the foundation of my diet. They are always a fun group snack. And what's better than nachos before s'mores at a campout?
Sometimes you want a hearty cooked breakfast and the Mountain Man Breakfast fits the bill. Remember, that you're going to need a good bed of coals to heat your dutch oven.
The fist time I had biscuits and gravy was at a Denny's in Austin, TX. It was on a high school field trip. While I grew up in Texas, my parents were not from the south. Thus, they didn't make biscuits and gravy for me when I was growing up. But now biscuits and gravy is my favorite breakfast.
This recipe teaches you how to make them on a camping trip with a dutch oven.
Campers, are you looking for a hearty meal that will keep you warm and filled up? Try this recipe! The chicken cacciatore Dutch oven is cooked over an open fire. It's easy to make and gives you the chance to enjoy cooking with your friends while telling stories of last night's adventures. If you're craving something different, give this dish a try!
Camping is a great weekend getaway. It's a time to spend out in nature with family and friends, maybe even try some new activities like fishing or hiking. One of the staples of any camping trip is cooking over an open flame on a campfire. Dutch ovens are perfect for this task because they provide the best heat retention and come in many different sizes for accommodating anything from one person to eight people. We're going to show you how to cook short ribs using your dutch oven!
One Skillet
Hashes are an easy way to make different dishes from basic components that will fill people right up because there's so much starch! The secret ingredient? Potatoes - they're inexpensive filling bakers which means more bang for your buck when using other ingredients too.
Enchiladas are always a treat, but they're even better when cooked over an open flame.
Enchiladas are much more enjoyable than the usual hot dog or hamburger fare because of their unique flavors and textures. When you cook them on your grill, it's like having two dishes in one - mess-free dinner for indoors and outdoor camping!
Mexican Taco Meat Potatoes is a way to enjoy tacos while camping. Cook potatoes over the fire and then add some taco meat, cheese, salsa verde or your favorite toppings for a dish you'll love!
Cooking spaghetti and meatballs over a campfire is an amazing way to make them taste even better. The heat from the coals intensifies all of the flavors that have become more pronounced with added time, turning this dish classic into something extraordinary.
If you have a group you want to feed and want a simple dish to make in your skillet, this pizza recipe is a fantastic option.
An American classic is the grilled cheese sandwich and this recipe couldn't be easier. All you need are two slices of bread, a few pieces or cheddar (or your favorite type), butter, some salt for seasoning, and an outdoor grill to cook it over!
This simple dish can come in many different variations but each one starts with those same ingredients: Breads that work best are usually hearty like rye bread or sourdough because they don't crumble under all that melted goodness.
A bacon mushroom frittata is a delicious breakfast dish that will not only satisfy your hunger but also give you the energy you need to start the day. Mushrooms are good for boosting immune system function and can help prevent cancer, while eggs contain protein which helps build muscle mass as well as offers protection from heart disease. Throw in some crisp bacon pieces with onions and green peppers - this recipe has it all!
Stuffed pepper is one of those foods that can be found on the menu in many restaurants, but it tastes so much better when cooked over a campfire. The filling inside becomes tender and flavorful with just enough crunch from the peppers to give you a break between bites. If there are any leftovers they taste even better heated up for lunch or dinner later!
Skillet Lasagna is an incredibly versatile recipe that has become one of my go-to recipes when I'm cooking over a campfire or on a picnic outing with friends. The ingredients are simple but pack loads flavor
Breakfast
French toast is one of the most popular breakfast items around, and it tastes even better when cooked over a campfire.
It's a shame that the rough and tough sheepherders of yesteryear can't enjoy this breakfast anymore. However, thanks to modern technology we are able to share their traditional meal with other people who don't have time in their schedules for such an important endeavor as tending the flock by hand every day.
These recipes only use 3 ingredients to create simple but scrumptous meals.
If you are following the paleo breakfast you will enjoy this breakfast.
Who wouldn't enjoy pizza for breakfast? This recipe uses tator tots for added fun.
Campfire breakfast burritos are a favorite way to start your day when you're out in the great outdoors. They taste delicious all wrapped up inside some tortilla and held together with eggs, cheese, potatoes or veggies of choice!
Make the most of your outdoor cooking experience with this delicious and easy breakfast casserole recipe.
Shenandoah Breakfast Casserole with pork sausage–when cooked over a campfire, it's great for feeding hungry campers.
With this recipe you learn how to pack up your ingredients in a paper sack and cook it over the campfire.
What's better than a complete breakfast of peppers, onions, and potatoes cooked over a campfire - except to add in some bacon!
Chorizo is a spicy Mexican sausage and you will balance it out with maple syrup in this recipe.
Dessert
This dessert combines two favorites of campers, granola and s'mores. You will find this less messy and simpler to eat.
My wife loves cinnamon rolls but I do not care for them. They're too dry for me. But if you like cinnamon roles, you will also enjoy the tang of orange.
Foil packs aren't just for dinners. You can use them to make dessert too! In this recipe, make a Apple Cranberry pie in a foil pack!
I love pecan pie. And chocolate pecan pie is even better. Baking it over a campfire turns it into heaven.
If you need to avoid gluten but still want the decadance of a s'more then look no further. This recipe uses homemade gluten-free graham crackers.
S'mores often are the perfect dessert for a long day of hiking and exploring. However, sometimes you just want to elevate your s'more experience with some extra cooking over a campfire. This will make it possible to create more variety in flavors while also adding depth from charring on top of each marshmallow or chocolate square.
These s'mores swap out the traditional Hershey's chocolate squares for Reeses Peanut Butter Cups.
Yet another dessert you can make with foil. Apple crips are similar to apple pies. You can even think of them as upside down pies.
These swap out graham crackers for apple slices. These make your s'mores a little bit healthier.
Your desserts don't have to be limited to pies, cobblers or s'mores. You can even make eclairs!
And if you want to learn how to cook with a campfire, check out our campfire cooking guide.
Plus learn how to pack your food in this article.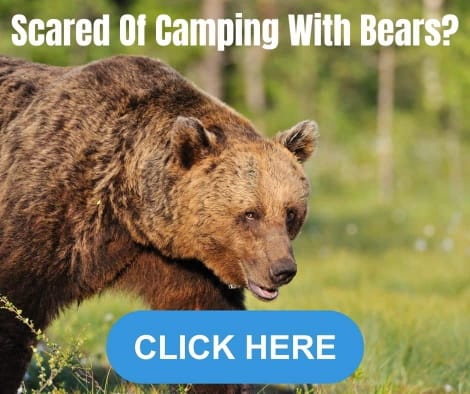 What Kind Of Camper Are You?
Outdoor Survival
---
Car Camping
---
Backpacker